Rethinking brand experiences & internal comms in a hybrid working world.
There is no doubt that COVID-19 has changed the way we work and do business. Widespread home working, powered by a variety of digital tools, has shown that we can accomplish most tasks remotely without loss of productivity or quality.
Employees have new expectations about working locations and conditions, flexible hours, and life balance. Business leaders are redesigning office spaces, rethinking productivity behind back-to-back zoom calls, and some, like Gitlab, run fully remote and asynchronous teams.
Microsoft's 2021 Trends Report noted that 73% of workers want flexible remote work options to continue into the future, but over time, we recognise that face-to-face interactions are needed to build relationships, solve challenges, generate ideas, and protect mental health.
Events face the same challenge.
The audience appetite for pre-pandemic event formats has waned dramatically. Attendees don't need to endure long-haul travel to sit for 8 hours in a darkened room to watch presentations in silence – they can do that from home. Research shows their attention spans won't cope with this anymore. Instead, they'd much rather meet and engage with their colleagues. It's this human interaction that they've been missing.
As millions navigate the new world of hybrid working, business leaders in 2022 will need to rethink their approach to events and communications activities, or risk alienating the audiences they most want to reach.
Cheerful Twentyfirst is launching a wide-ranging research project to explore the major disruptors impacting the B2B brand experience and internal communications sectors. We're inviting those working in the industry to share their views on four key topics.
Skip straight to the survey below or keep reading for the insights that are driving this research.

Connection and Inclusion
For those of us in desk jobs, our lockdown WFH experience disproved the traditional theory that we needed to be in the office in order to be 'at work'. Emails, calls and meetings can all be managed using remote digital technologies but creative thinking, problem-solving and shared experiences were either more difficult or more time-consuming.
Internal and B2B events often combine elements of learning, knowledge and best practice sharing, and networking with fellow attendees to build relationships or do business. So how can we combine the efficiency of virtual with the human interaction of in-person in order to best achieve event objectives? How can we meet the needs of those with different learning styles in a more inclusive way? What does the optimum conference, exhibition, offsite or incentive format look like in 2022?
Shifting Needs of a Multi-Generational Workforce
Over the past 18 months, generational groups within the workforce have developed new behaviours and a unique set of priorities from their employee experience.
From our own experience, we can see young professionals need to be re-energised, lacking mentorship and social environments to grow their knowledge and networks. Working parents need to own their schedule, looking for a blend of routine and flexibility. Senior leaders need authentic peer-to-peer exchanges and opportunities to share openly as each navigates unprecedented change.
How do those generational divides impact the way we use events to build company culture or do business? How can we create event campaigns that meet the needs of each audience group? How can we use events to encourage those from the same and different generations to share their experiences and perspectives?
Workforce Without Borders
With the move towards hybrid working, many businesses are reconsidering their office needs. Some have closed offices or reduced their footprints. Others have redesigned spaces for team meetings rather than individual work. A growing number, especially those from the technology sector, have moved to asynchronous working, enabling staff to choose their working hours and locations and enabling businesses to recruit talent from all over the world.
With international teams expected to grow and remote working expected to remain in some form, what will this mean for events as a communications channel? If we meet less often in the office, should we meet more frequently at company events? Will major 'tent-pole' events become more important as a gathering point for companies as well as industries? Will companies use savings on real estate to invest in communications and events?
Measuring Event Effectiveness
Virtual events, often hosted on sophisticated technology platforms, gave us granular engagement data to justify our spend. We were better able to compare acquisition, conversion and ROI metrics for virtual events with other channels such as email, search and social, giving greater credibility to the events discipline and the experts in our industry.
Barriers to attendance – cost, time, geography and more – have gone, making events more accessible to a far greater audience. But the huge increase in the number of virtual events available also forced us to take a step back, focus on our objectives and our audience, and then create the kind of content and event experiences that would deliver the desired outcomes.
How and why will we use events as a marketing and communications channel in the future? How will we measure the impact of those events, especially as we move back to live or towards hybrid programmes?
What do you think the future holds? If you work within a corporate organisation and are involved in briefing, planning or delivering events or communications, we'd love to hear your views.
Participate in our survey below.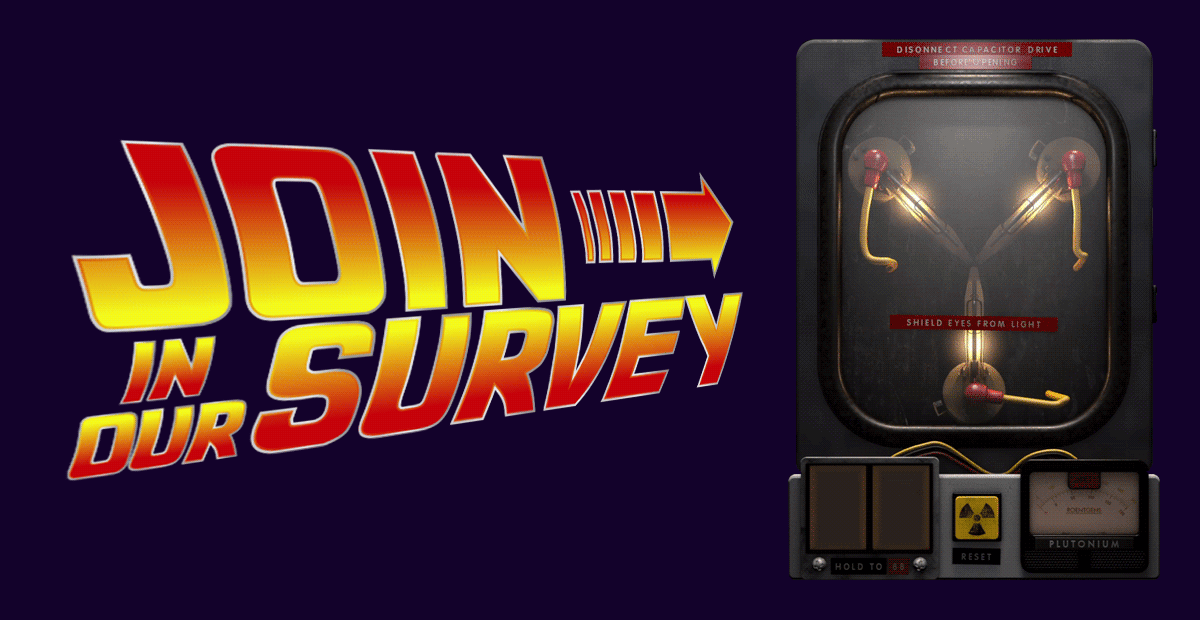 Survey participants will receive access to the full white paper in November, as well as enter into the draw to win a luxury hotel experience in London or New York, courtesy of our sister agency, Eventful.