On location with our Brand Experience Director, Jules Staveley.
Featured image: Consumer Technology Association
CES was, as always, a fascinating expedition into the world of emerging technology. Cheerful Twentyfirst created hotel suite activations for a number of our technology clients, but it was just as interesting to experience the show as a delegate. As a secret tech head, it was the perfect opportunity to hear about and experience new products first-hand.
Cutting through the noise
The immersive experiences were particularly impressive this year. As CES continues to attract an increasingly consumer audience, tactile product experiences are getting more and more interesting.
The big tech players invested in zonal layouts celebrating each product and using technology (including VR and AR) to deepen experiences. The Samsung and Canon activations, for example, both had queues of over an hour. Canon created an immersive XR experience to debut M Night Shyamalan's Knock at the Cabin film. A physical cabin was constructed on the show floor where attendees could converse with AI-versions of the intruders and then enter a gamified escape-room challenge, blurring the lines between product, culture and immersive experience. Check it out here.
The show-wide focuses on accessibility, sustainability and of course, innovation were really impressive across the board. Sony launched their Project Leonardo, a controller kit focused on helping gamers of different abilities find a more comfortable control system. The fully customisable kit comes with a slew of swappable components, including analog stick caps and buttons in various shapes and sizes. They can be placed in any order around a circular controller, as close or far away from each other as needed.
Samsung launched Relumino mode (Latin for "return to the light"), which is a new visual assistance technology designed as a lantern in the darkness – a light of hope for visually impaired consumers who cannot clearly see televised content.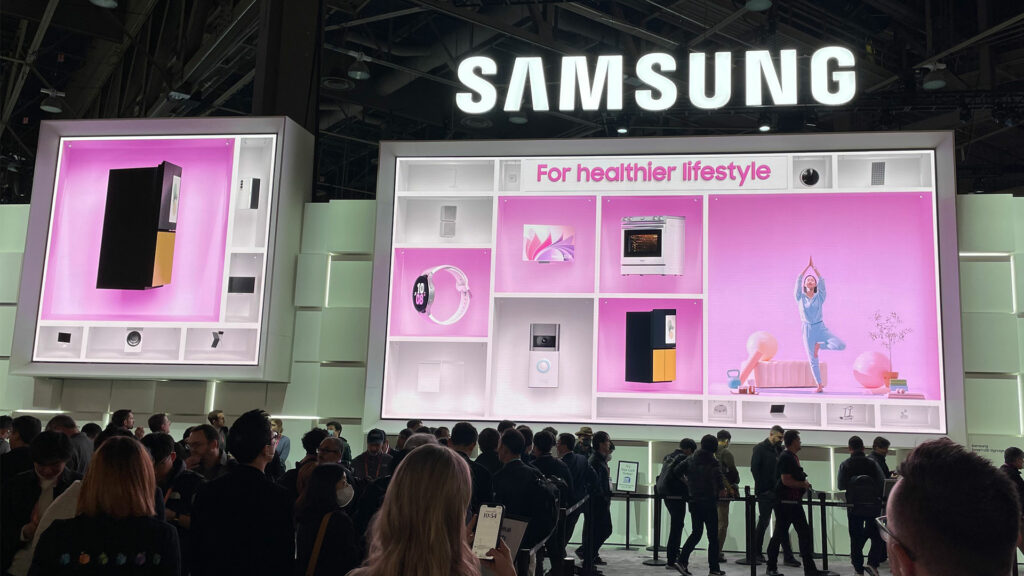 The annual curtain-raiser and marquee event for the global tech industry, CES 2023 did not disappoint and 2024 is set to be the most thrilling yet.
Want to cut through the noise at CES 2024? We can help:
(otherwise, crack on reading Jules Staveley's 2023 wrap up below)