Creativity and design are constantly reflecting, reshaping and evolving our impression of the world. In the past three years, we've seen some of the biggest cultural changes in history. As a result, we are welcoming new creative trends and waving goodbye to some old ones.
Our creative team have curated what's hot in design at the moment, and importantly, the emerging creative trends that are inspiring, changing and challenging the way we approach experience design.
Share these with your own designers, immediately.
Biophilic Design
Locked down and restricted from the outside world, we wanted to bring the outside in. Biophilic design is one of this year's most trending interior concepts – bridging our connection to the natural world through calming environments with natural light, ventilation and plant life.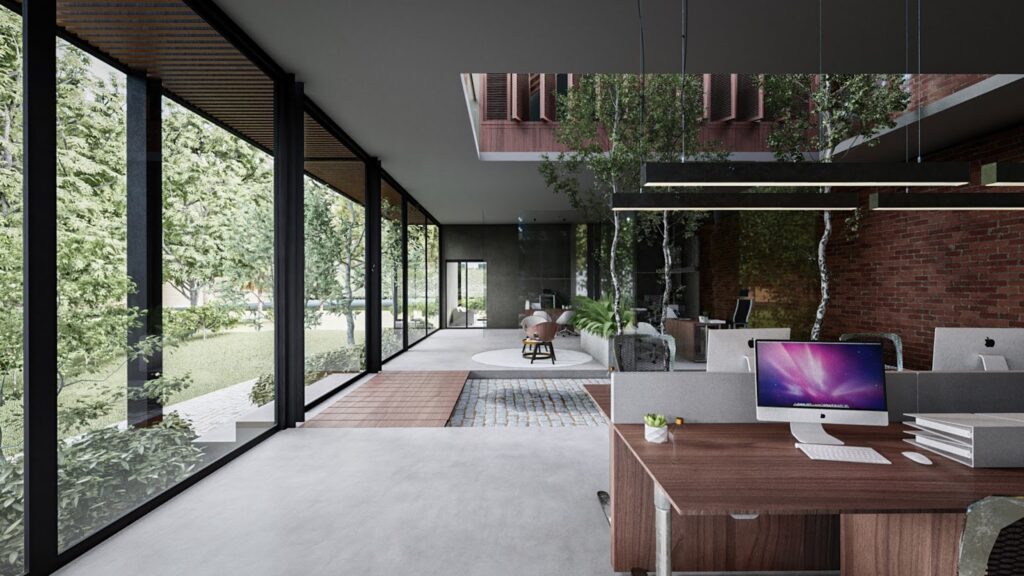 This is influencing the way we approach stage design as well as venue and furniture sourcing. We are seeing a large uptake in set designs that hero greenery, as well as choosing spaces with ample outdoor spaces and natural daylight. Combined, these elements create a guest journey that prioritise wellbeing as much as content and networking.
Geometric Inspired Designs
Audiences are responding to simplicity, making clean lines and geometric designs increasingly popular.
While the most obvious place we will see this grow in the experiential space is through logos and branding, we are also noting it is creeping into animation styles, as well as physical space design. A recent example of the use of geometric shapes can be seen in this Zendesk Twitter post.
source: Zendesk
2D/3D Mash-up
2D & 3D designs are nothing new, but combining the two inspires new ways to design visual imagery.
Happy Burger Day! by Fran Solo
The mash-up of the two elements gives a touch of realism and a unique personality to a style that deserves appreciation. 2022 challenges designers to wipe away the barriers between digital and physical and create eye-catching, hyper-realistic, innovative visuals.
Sustainable Materials
In 2022, taking action on climate change and carbon reduction is critical. That momentum is also influencing the interior design industry through the use of sustainable and organic materials.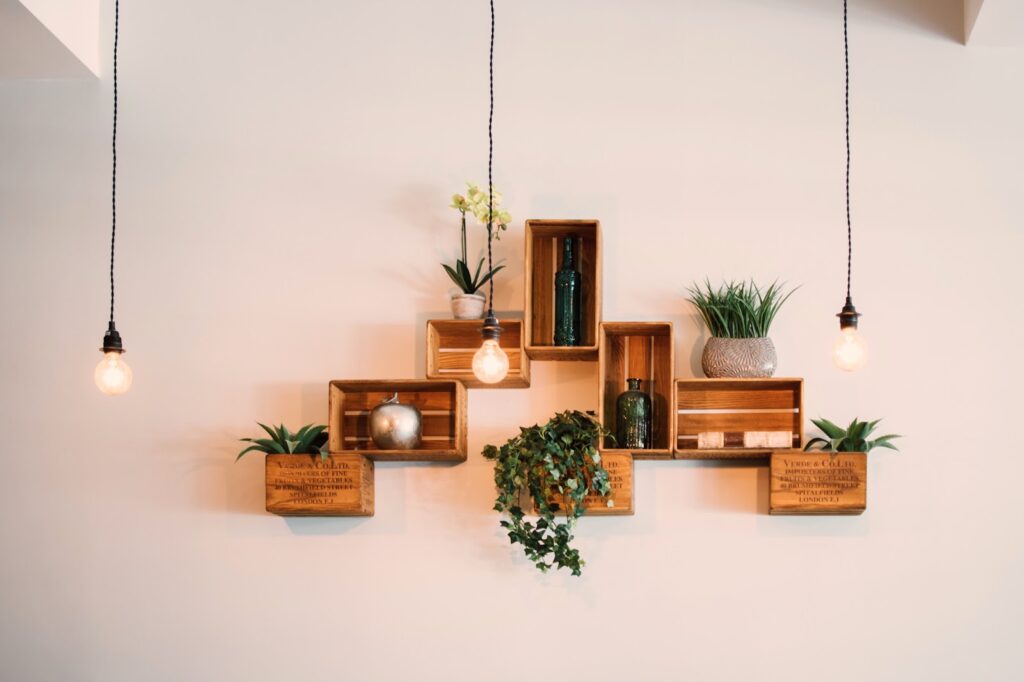 The growing urgency of our environmental impact translates to the end of meaningless waste and the beginning of using reclaimed wood, recycled glass and metal in set design, furniture, props and accessories. As in-person event formats return, sustainable materials are influencing set design, event legacy and the bottom line.
Less is more, no more
Interior design is finally closing the chapter on minimalist design.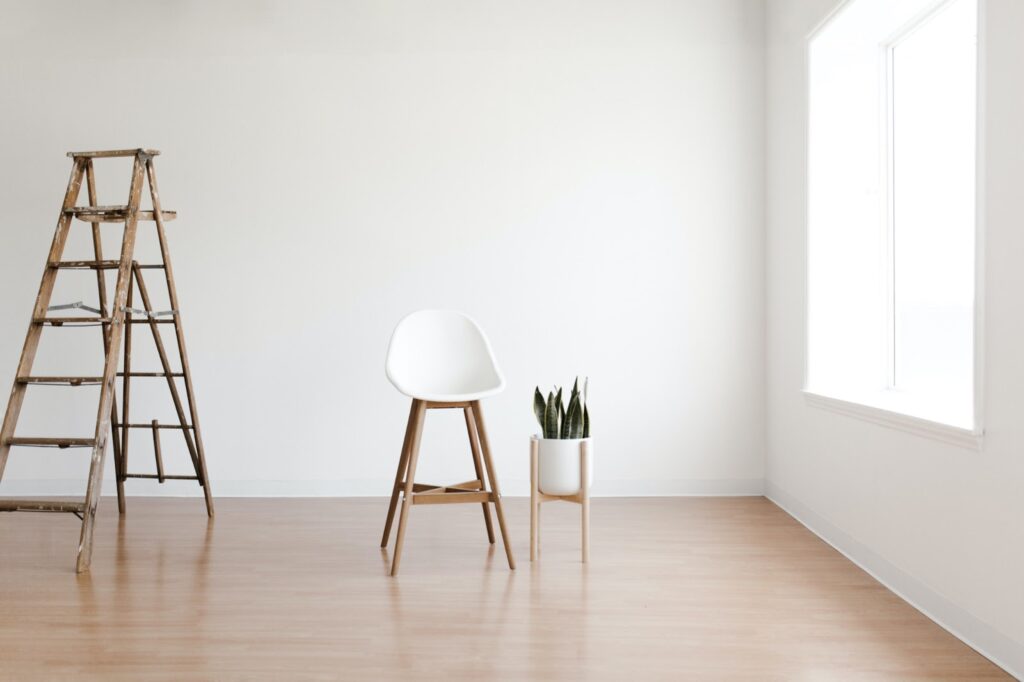 As we bid adieu to the simplistic designs we once appreciated, we welcome a new, bolder style of interior design – one that promotes a maximalist and layered look and feel.
Today, people want the spaces they inhabit to tell a story and mean something – maximalism is an extension of expression that transforms an area into more than a simple space. Much like a book or film, multiple elements create the overall story and pull audiences deeper into the message.
This trend is challenging how planners are using event identity to deliver an engaging experience.
Pastel Paradise
Pastel colours have always been popular but in 2022, it is their unconventional and creative use that makes them so interesting.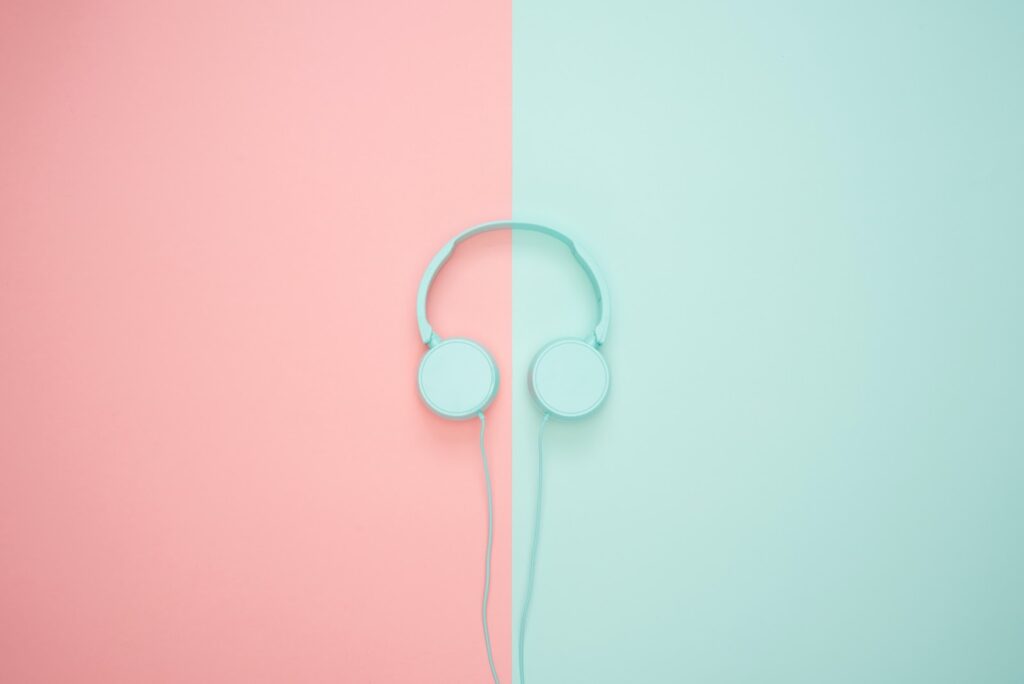 Colours (and the psychology behind them) play a key part in the design and creative process. We know each colour can have a different effect on audience groups, and that colour can be a language to manipulate and distil tone. Experimentation with pastel colours, both conflicting and enhancing styles, is a continued trend that is allowing creatives to explore a subtle yet eye-catching approach to pastel.
What's hot today might be cold tomorrow, but trying one of the trends on our list will certainly add some heat to your next campaign!
Insights by our award winning creative division