Leading programmatic advertising platform TripleLift challenged us to create a brand activation that was bigger, bolder and brighter than before. The key objectives? Personalisation and buzz.
We designed an unforgettable, multi-layered marketing campaign that put their brand at the forefront of Cannes attention and helped their social following soar.
And at the heart, an immersive storefront that linked TripleLift's product line directly to buyer needs for a totally personalised experience— to go where others can't.
Our Approach
The audience needed to understand TripleLift as a 'different' kind of digital media company; vibrant and innovative, but with technical savvy and a product line that offers real solutions.  
The campaign centred around The Imaginarium, an interactive storefront in the heart of the Cannes Croisette. Guests were invited into the immersive space, offered a choice of beverage, and depending on their chosen cup, able to ignite the activation by placing the reactive vessel on a trackpad. Each cup design represented a TripleLift product and ignited the glowing LED walls, playing the relevant product film in tandem for total TripleLift immersion.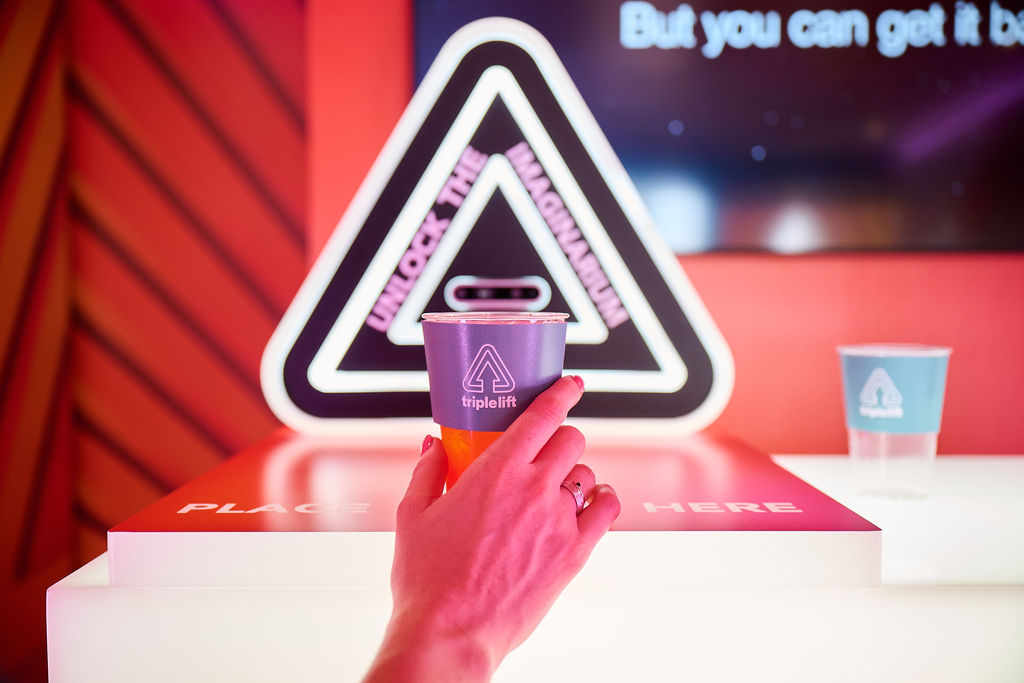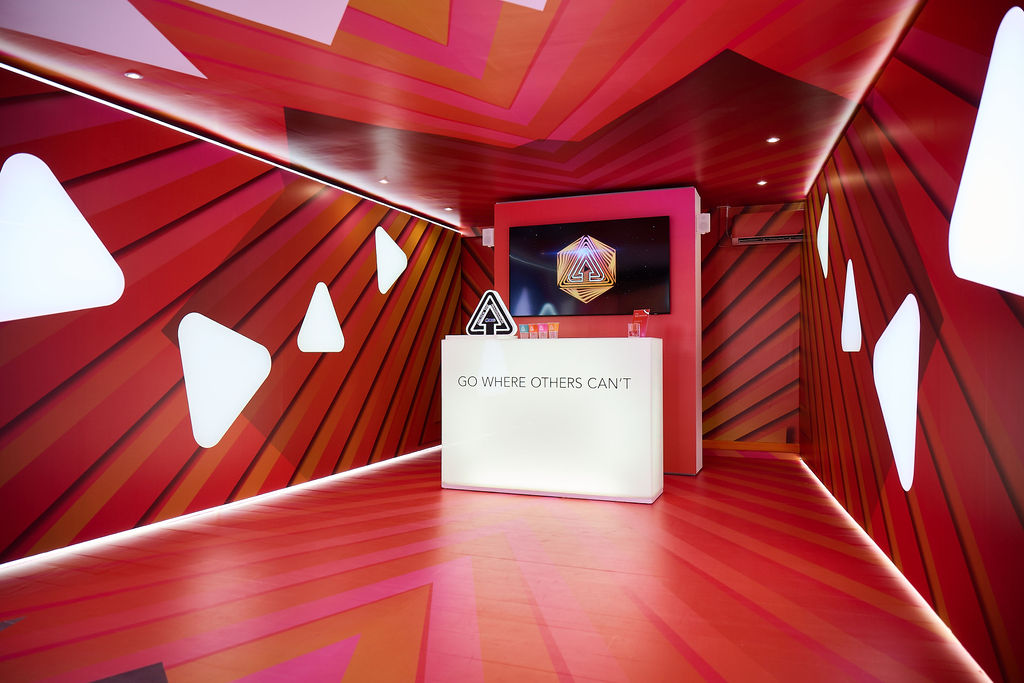 'The Imaginators', brand ambassadors in unmissable pink suits, added a pop of colour on the Croisette that worked to guide delegates to The Imaginarium. In partnership with Le Quirly, the adjacent ice cream store, we created a bespoke TripleLift ice cream flavour that was redeemable via a token from The Imaginarium.
The spectacle continued with a series of guerilla marketing tactics. Free runners, drummers and a digital caricaturist, all donning the glowing TripleLift palette, brightened up the streets of Cannes, attracting ears, eyeballs and interest along the way.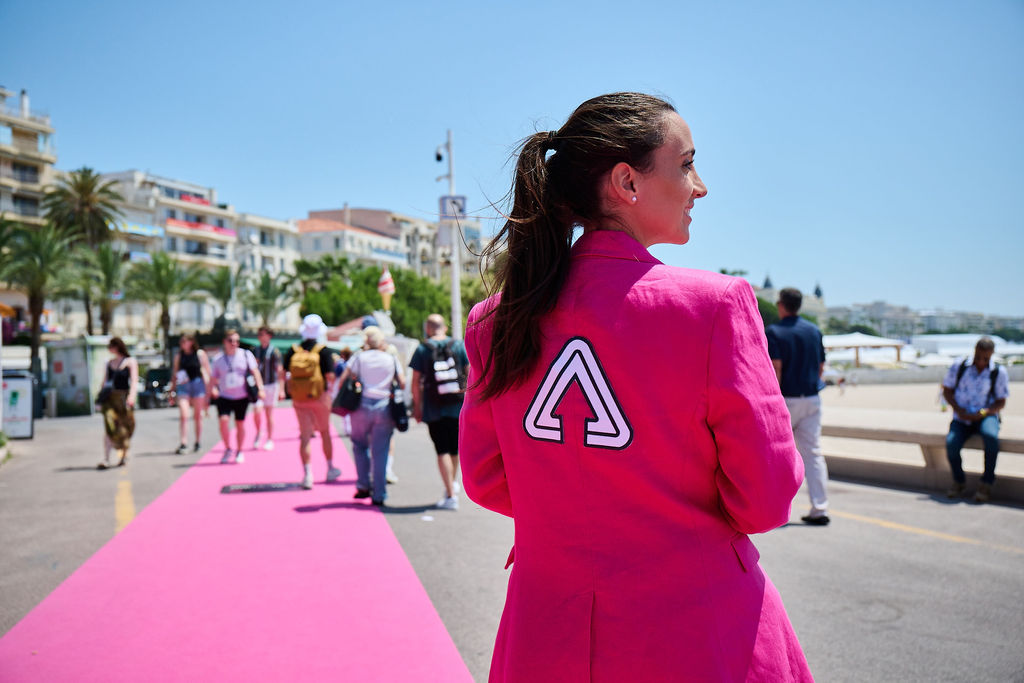 Impact
Our storefront experience engaged every guest in a targeted, personalised way, and ultimately minimised friction between buyer and product. Bespoke local partnerships expanded the experience beyond the storefront and amplified this project into a legacy brand campaign that continues to drive value online today.
—17,349 social impressions during live week
—500+ conference attendees engaged in store
—2,000+ conference attendees engaged in public areas
—Mentions in multiple conference roundups
"This is our second year partnering with Cheerful Twentyfirst. To say the relationship is seamless is an understatement. We've truly become family. They understand our quirks and go above and beyond to help us meet the needs of our leadership team. We are so thankful to have extra sets of hands onsite and can't wait to see what we do together next."
—Director, Experiential Marketing, TripleLift.