With a constant stream of competitive advertising platforms hot on their tail, YouTube needed to remind media buyers why they are the UK's no.1 commercial AV platform (Enders Analysis, 2023).

We created the ultimate experience to demonstrate YouTube's unbeatable creativity, innovation and effectiveness, strengthen relationships with brand and agency customers; and solidify YouTube as an essential player in every ad plan.
Our Approach
Inspired by the science of a three-act story structure, this experience would excite, educate, connect.
Through an intriguing tunnel of darkness, guests entered The Brick Room, dramatically lit and filled with sound to reset the senses and build suspense. Unbeknown to them, we were about to deploy a launch that would captivate every corner of the room… literally.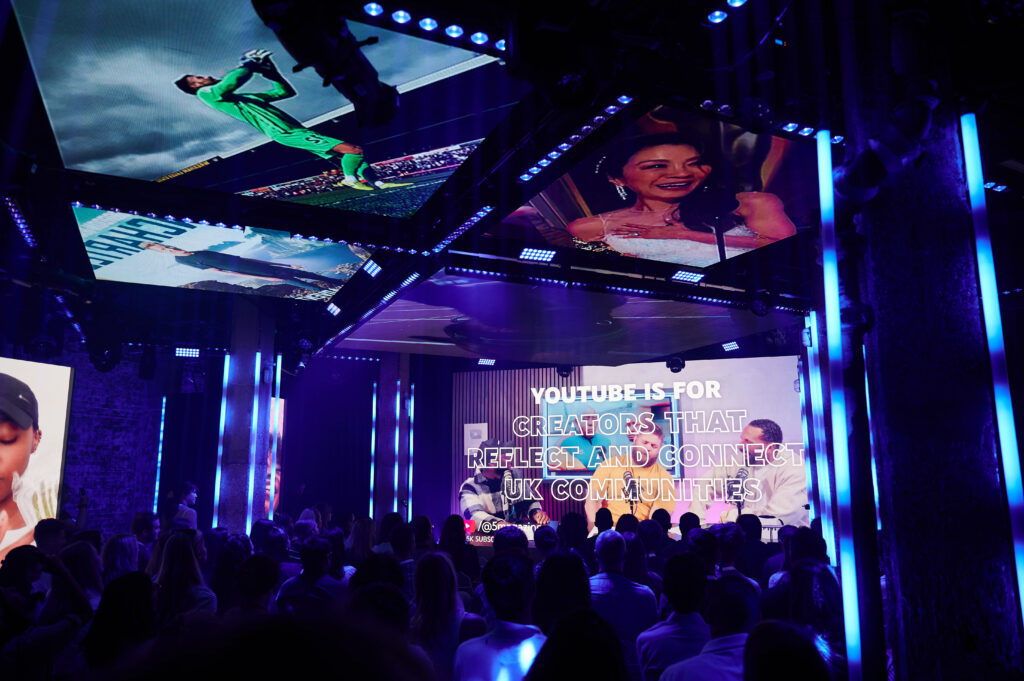 Act One: first a back-lit YouTube play button, then an entire wall, digital totems and surrounding screens flickered into life. The ceiling began to glow. Excited guests wandered into a transforming plenary space that was changing before their very eyes. From every angle they were surrounded and at the crescendo of the room waking, they found themselves quite literally, inside The Box. Our opening film came alive through a fully immersive look at content consumption through the ages.
Act Two: A space that crackled into life with earth-shaking thunder and lightning; with a storm of content that blew guests away. Insights into creator culture and user trends were shared through intimate panels and in-depth case studies, offering 'finger on the pulse' recommendations on how to deliver the very best possible creative on YouTube. We brought trends literally into the set design and framed the stage in three split-screens, a nod to YouTube Shorts and emerging trends in multi-screen content consumption.
Act Three: A dedicated product zone and fresh hub of post-event chatter, one-on-one time with experts brought the content back to YouTube's products. Experts answered questions and established clear next steps with attending marketeers, driving intent to purchase and leaving guests both physically and metaphorically full—resolving the final act.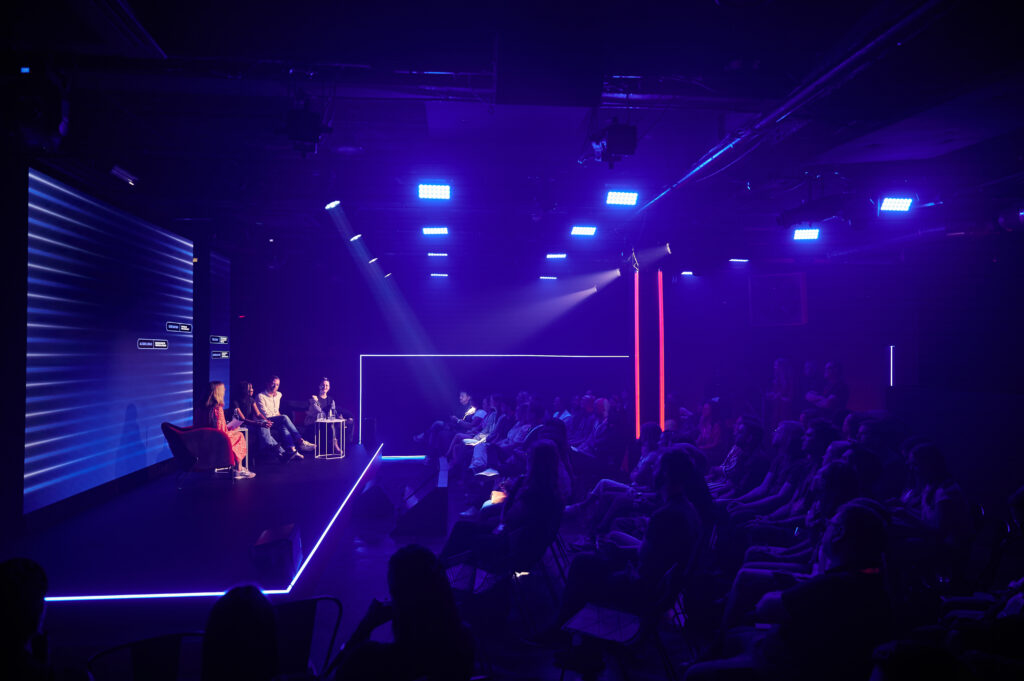 Impact
A staggering 84% of attendees reporting intent to increase their ad spend with YouTube following the event.
95% of attendees agreed that:
—YouTube was a creative canvas for their advertising campaigns
—The event had enabled them to understand how YouTube could help them achieve their marketing objectives
'Unboxed was all about reminding people how YouTube really holds no limits to creativity – Cheerful Twentyfirst truly understood the assignment, bringing exciting ideas and strategic insights that really pushed the parameters of what we imagined this event to be. The outcome was a fully immersive attendee journey that showcased YouTube's innovation and creative capacity in the best possible light – engaging, fun and brilliantly executed!'
—Marketing Manager, Google