Xaxis are known for their innovative approach to consumer behaviour and advertising strategy. To bring their brand and insights to life, we produced an intimate creative conference that challenged traditional seminar formats while instigating a bold learning experience for guests.
Our approach
In a unique venue underneath Waterloo Station, we amplified our clients vision for innovation. Delegates transcended underground to a futuristic setting of creative conference mystic. On entry, the venue's natural tunnel acoustics carried a DJ beat from out of sight, willing guests further into the space. A hedged maze transported delegates to the end of the tunnel and final destination: Deviate Innovation Summit 2019.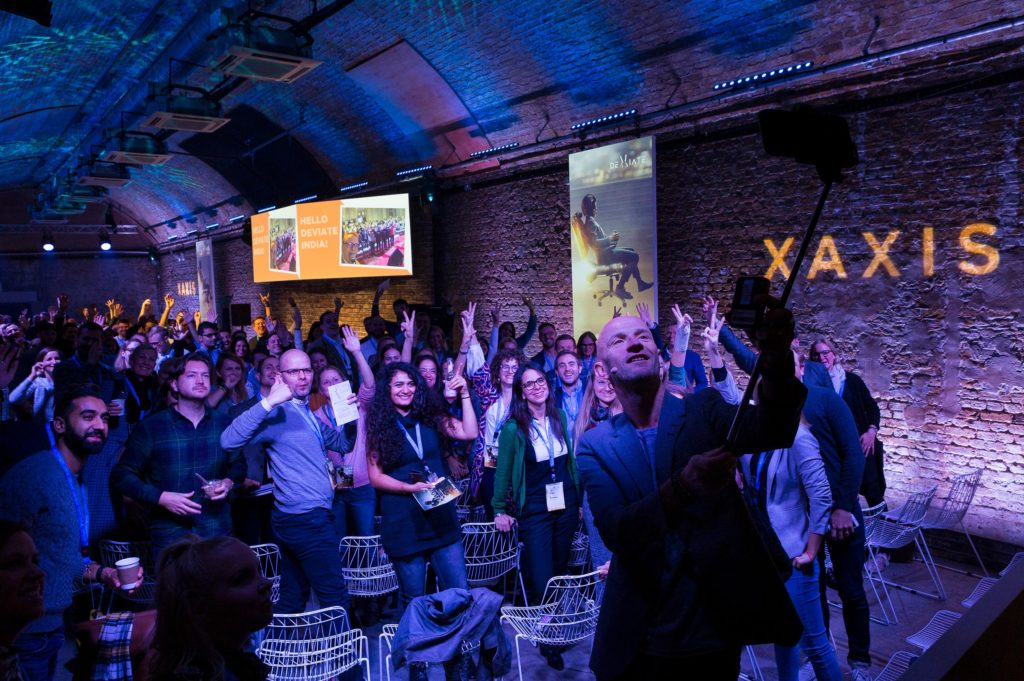 Our creative team manipulated tunnel features to deliver sensory ambiance with intent. Projection mapped graphics and a bespoke soundtrack worked within the tunnel acoustics to heighten audience senses. Guests were introduced to an exciting environment for learning, where we were able to influence audience engagement and information retention.
Outside the plenary we designed creative conference experiences to spark curiousity. Pop-up pioneer tech activations, a static cycle-race station and street food vendors kept delegates engaged between information-led advertising trend sessions.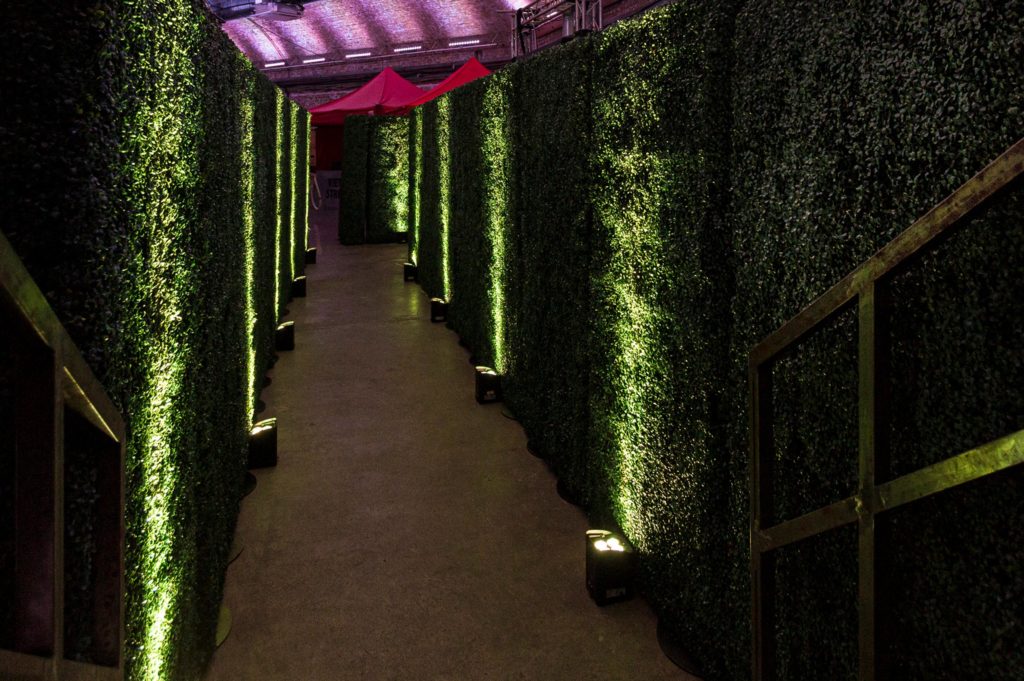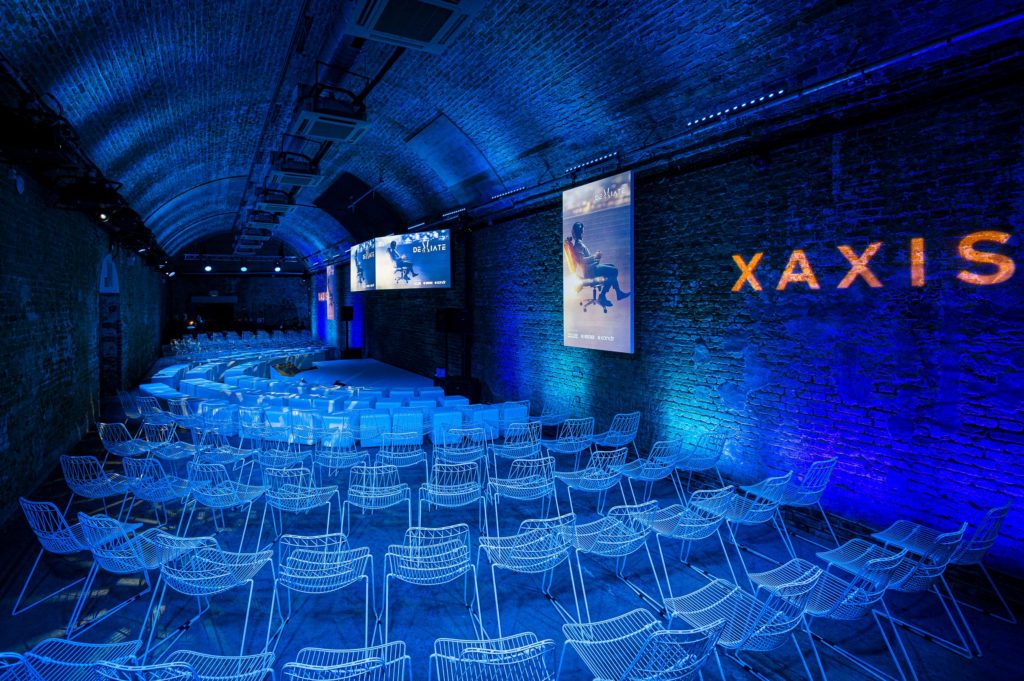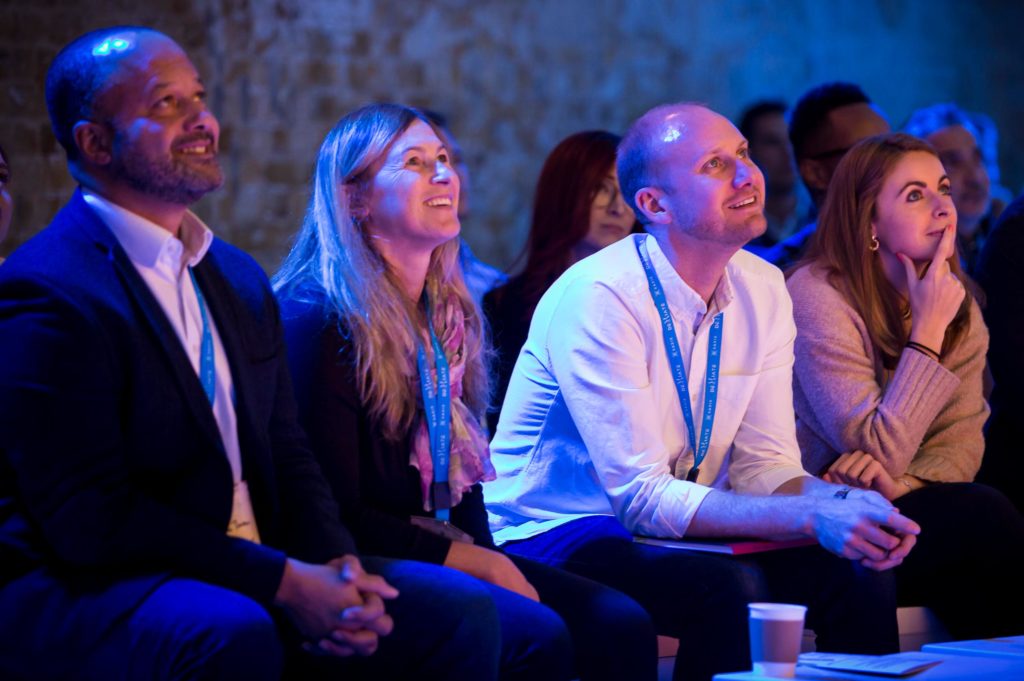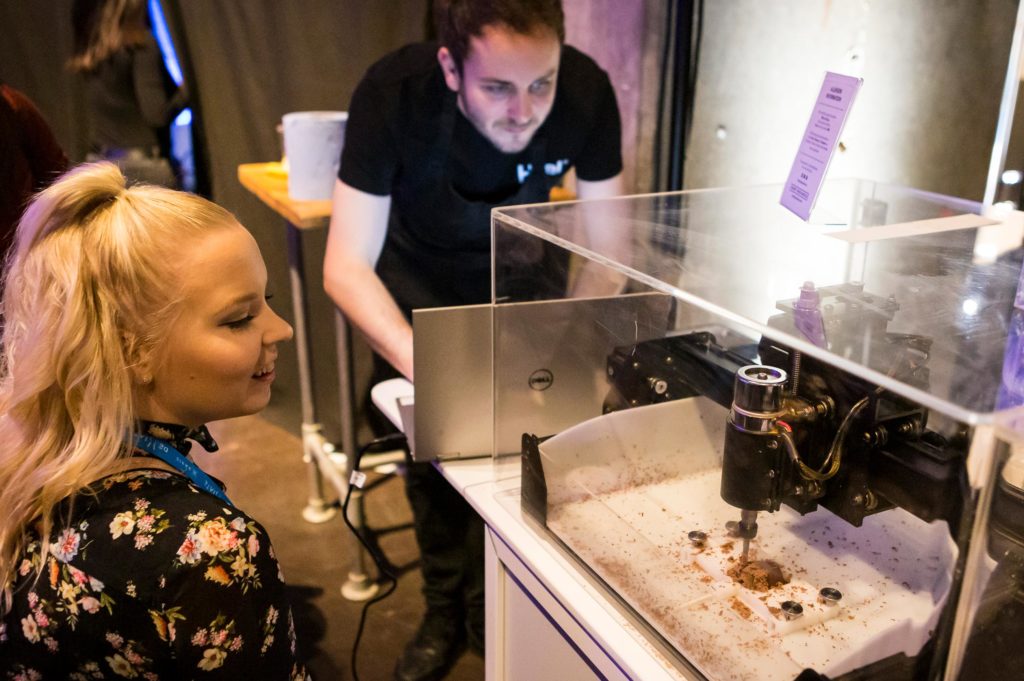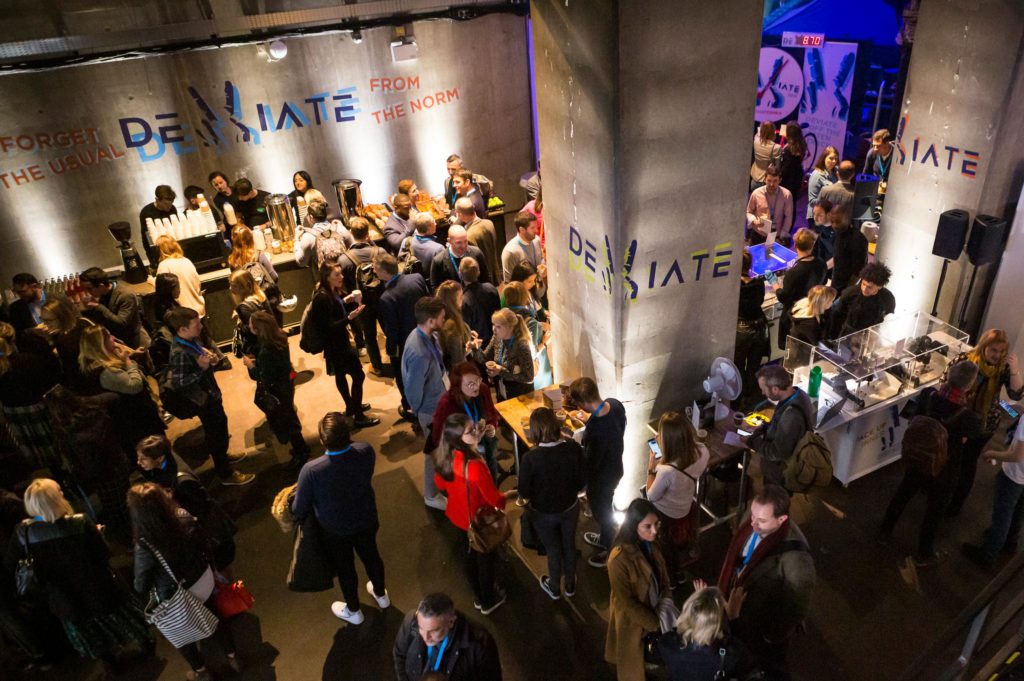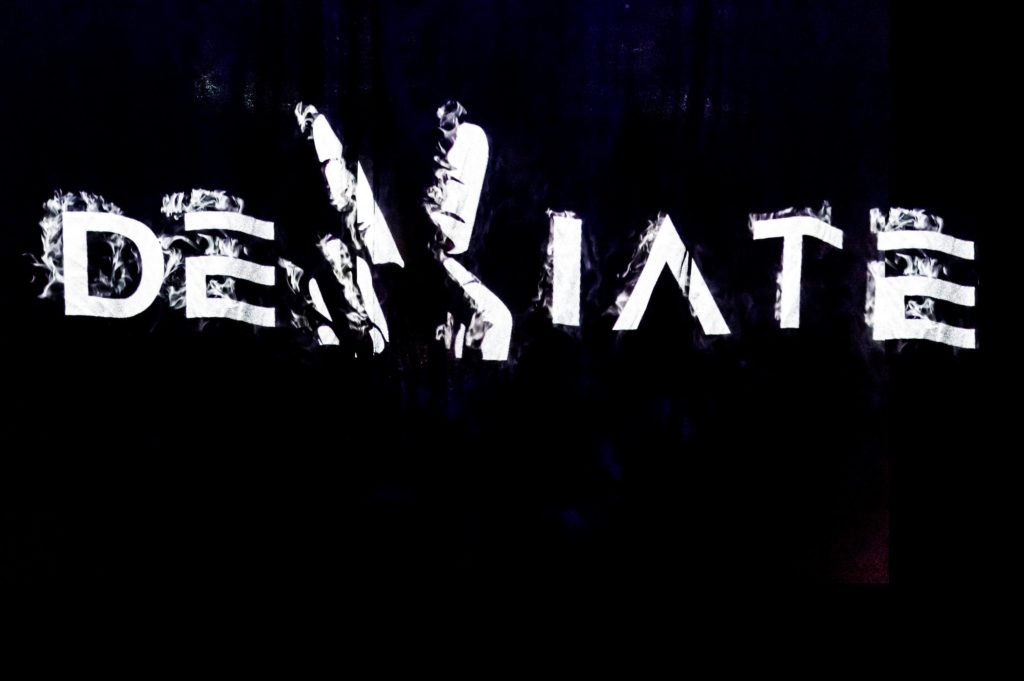 In detail
The unique plenary layout required clever production to ensure full visibility for all guests. We created content with custom dimensions to play fluidly across three screens, delivering a clear line of sight across the room. Elements of our clients brand were featured as 3D animations to tie content and speakers together.
Cheerful Twentyfirst designed a custom learning environment for our client and their 190 guests. Across insightful speakers, integrated screen content and four experiential activations, Deviate 2019 was reinforced as the frontier media event for innovative advertising and future technologies.
Xaxis commented that a new bar had been set for integrating creative thinking into event production.
A really big thank you to everyone at Cheerful Twentyfirst for making Deviate such a success. We have had nothing but positive feedback and a lot of questions on when the next one will be! Thanks to all involved, we appreciate it. You were all a great bunch of people to work with.

Director of Marketing, Xaxis
Services
Event Management
Live event production
Spacial planning
Production management
Set and stage build
Venue sourcing
Venue liaison
Supplier management
Project timeline
Budget management
Stakeholder management
Creative & Branding
Creative direction
Technical design
Event identity design
Concept development
Breakout ideation
Experiential design
Branding and artwork
Moving Image
Creative consultation
Opening film
Supporting screen content including bespoke graphics
Onsite videography
Onsite producing
Speaker coordination
Post production
Event highlights film
Logistics
Catering sourcing
Furniture sourcing
Risk assessment
Health and safety