With an increasingly digital business model, The Wall Street Journal was looking for a physical representation to reinforce its origins as a tangible brand.
We created the perfect union of brand strategy and experiential: a picturesque two-storey, brand amplified, luxury communications destination delivered on the end of a Cannes pier.
Welcome to Journal House.
Our Approach
At Lions, visibility is key. We transformed a run-down chlorine plant into an unmissable communications playground. By day, it was the four huge WSJ windsocks flying high above the landscape that drew attention. By night, it was the party lighting shining through the open layout that illuminated Journal House like a beacon.
Its landmark positioning on the end of the pier was supported by luxury furnishings and an exceptional attention to detail to create an experience like no other. Inside, each diverse space had clean lines, wooden finishes and a neutral colour palette. The combination of an open layout, plants and a current of WSJ branding flowing throughout the space reinforced the environment as uniquely The Wall Street Journal.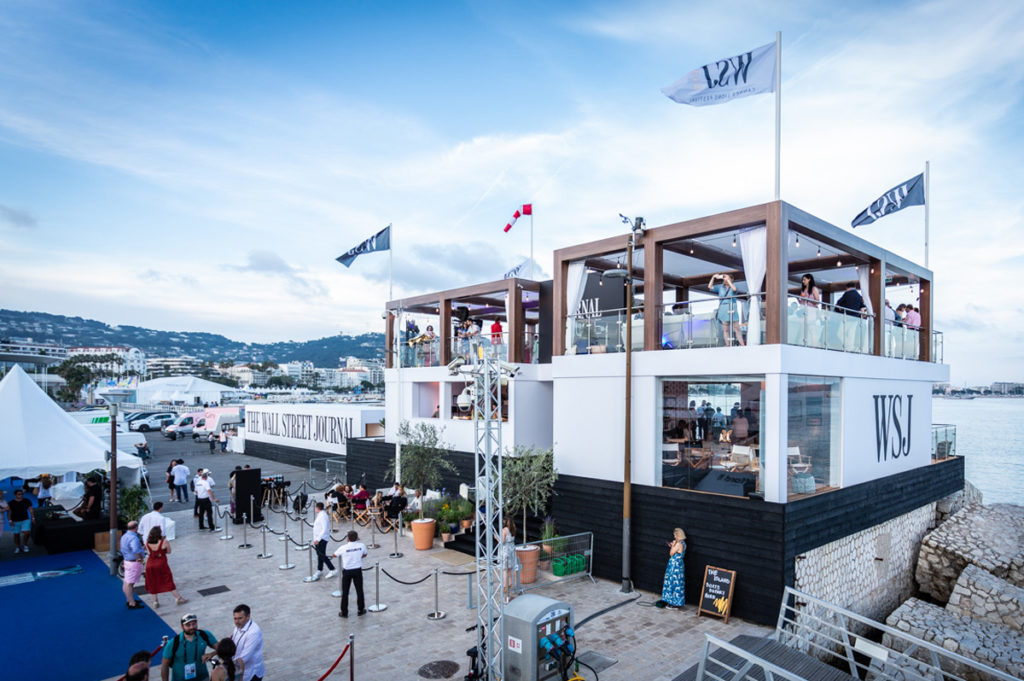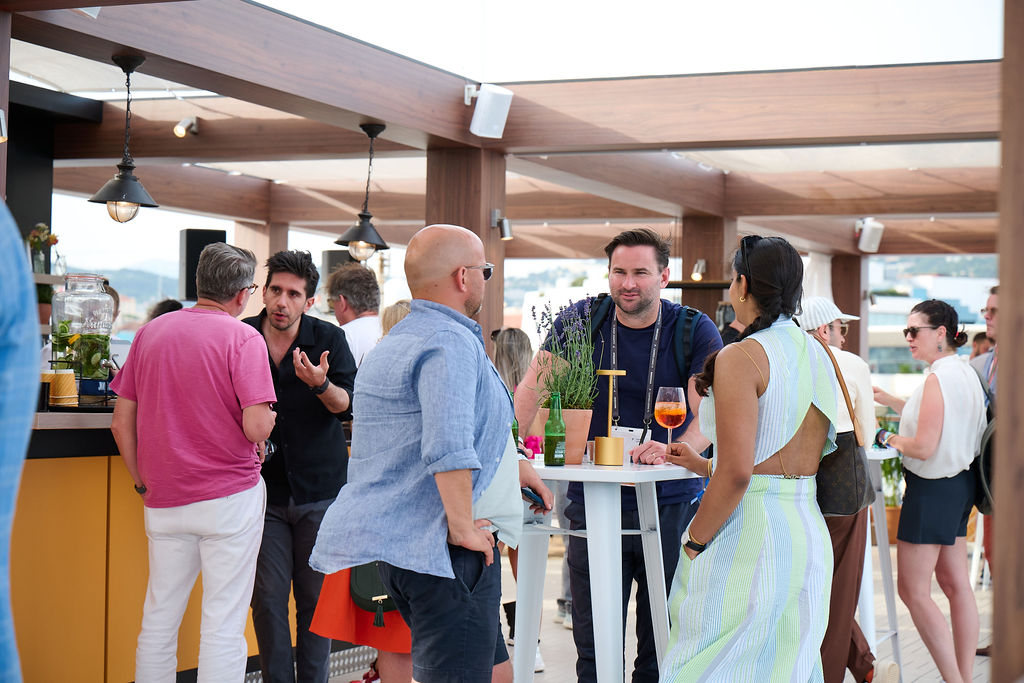 A varied schedule of influential and interesting programming saw key Journal House sessions oversubscribed by 805%. These ranged from panel discussions, meetings and dinners, to parties and wellbeing experiences. The space was flexible enough to host a strategy panel at 5pm, and the iconic Journal House Rocks at 6pm.
Our design challenged the very concept of what a festival space could be, encapsulating the energy and innovation of the brand itself and manifesting an exclusive space for Cannes CMOs to recharge, relax and reconnect.
With intimate access to some of the world's biggest topics and most recognisable faces, in a now iconic setting, an invite to Journal House is revered as one of the most premium invitations at Cannes Lions to this day.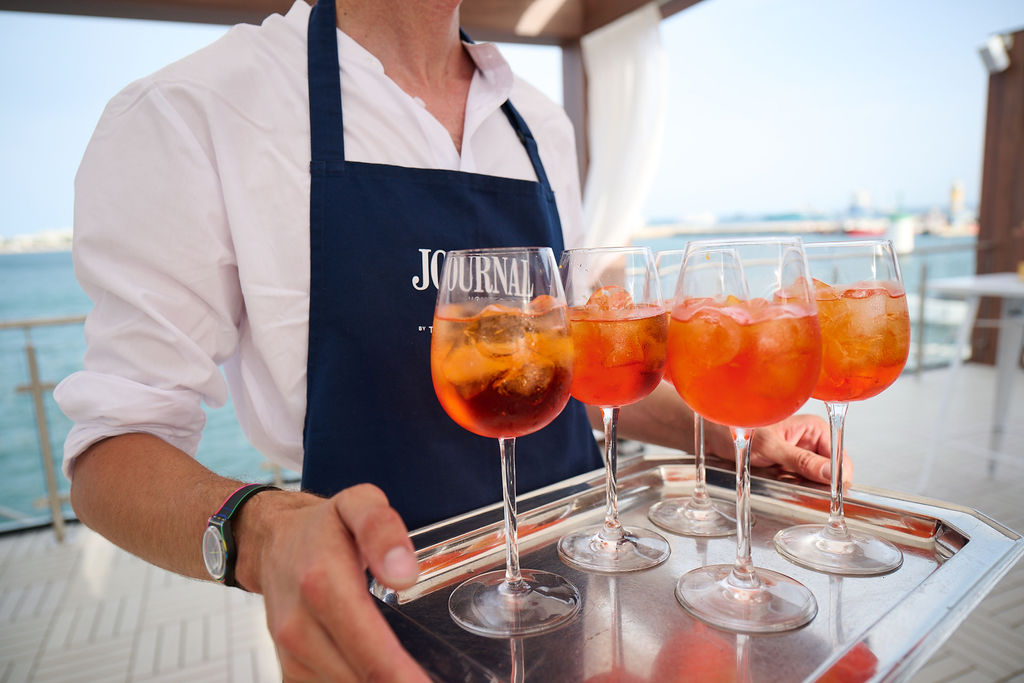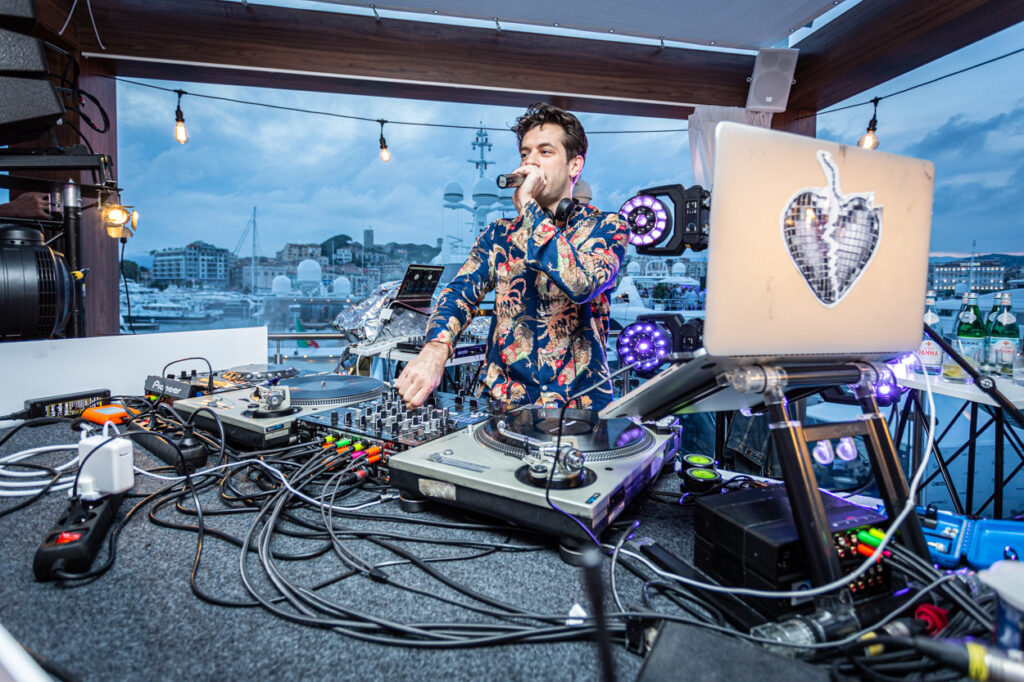 "Journal House has become a staple at Cannes. It is truly the living manifestation of The Wall Street Journal."
—Chief Revenue Officer, The Wall Street Journal and The Barron's Group.
Impact
The popularity of our experiential venue was outstanding. Journal House reflected a fully booked events programme with 2000+ footfall over five festival days, and became the platform for authentic WSJ brand engagement in Cannes.

—In 2023, Journal House Rocks had a record attendance rate, 165% on the original goal.
—Journal House was named 'Best Brand Space' at Cannes Lions by Digiday.com
—The project has received global praise for experiential excellence, most recently at the international Campaign Experience Awards.
Enjoyed this project?
Our Head of Events, Alex Cooper, reflects on 2022's Journal House and speaks to the immense level of detail and expertise that goes into the iconic waterfront build.