How do you create a standout brand experience in the crowded Cannes landscape?
Our client was looking for a physical representation of WSJ to reinforce its origins as a tangible brand. We created the perfect union of brand strategy and experiential venue: a two-storey, brand amplified, luxury communications hub delivered on the Cannes pier.
Welcome to Journal House.
Our Approach
To stand out at Cannes, our design was bold and challenged the very concept of what a festival space could be. At the end of the pier, we transformed a rundown chlorine plant into a "not to be missed" experiential venue, a communications playground for Wall Street Journal. The space boasted detailed finishes, luxury furnishings and was flexible enough to host a strategy panel at 5pm, and an album launch party at 6.
Our Journal House campaign offered unique, highly relevant experiences across the five days, including morning yoga, networking breakfasts, topical panel discussions, VIP dining experiences and even a play by the National Theatre, all of which ran at capacity.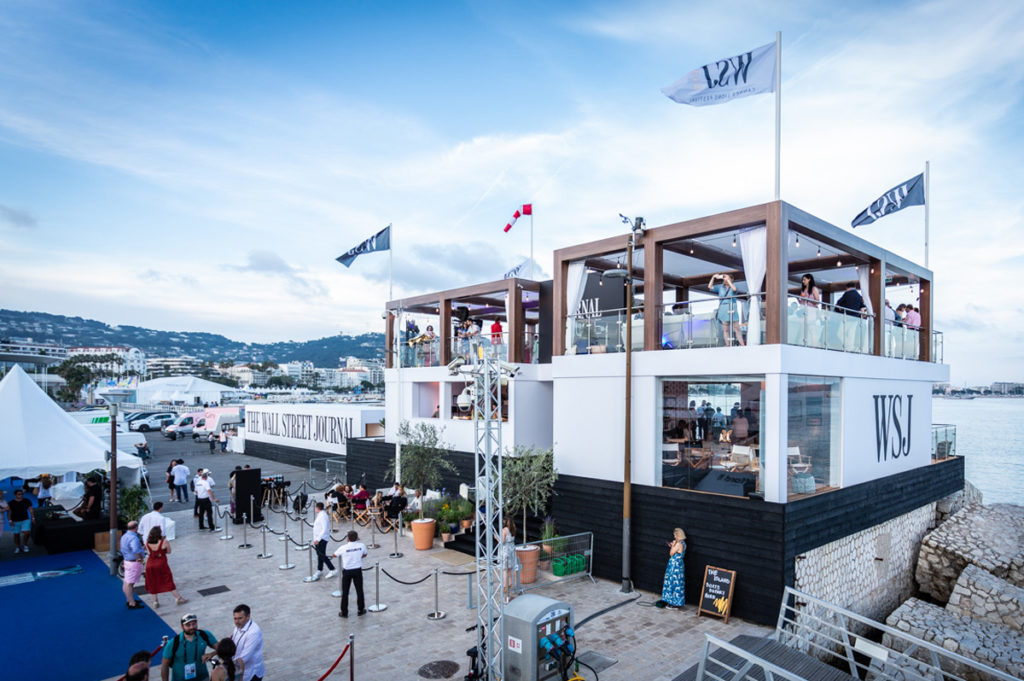 Impact
The popularity of our experiential venue was outstanding. Journal House reflected a fully booked events programme with 2000+ footfall over five festival days, and became the platform for authentic WSJ brand engagement in Cannes.
100% guests rated the caliber of events either mostly or highly satisfying.
Journal House was named 'Best Brand Space' at Cannes Lions by Digiday.com.
The project has received global praise for experiential excellence, most recently at the international Campaign Experience Awards.
Journal House is, I think, the most holistic manifestation of The Wall Street brand in an event.

Chief Revenue Officer, Wall Street Journal and The Barron's Group.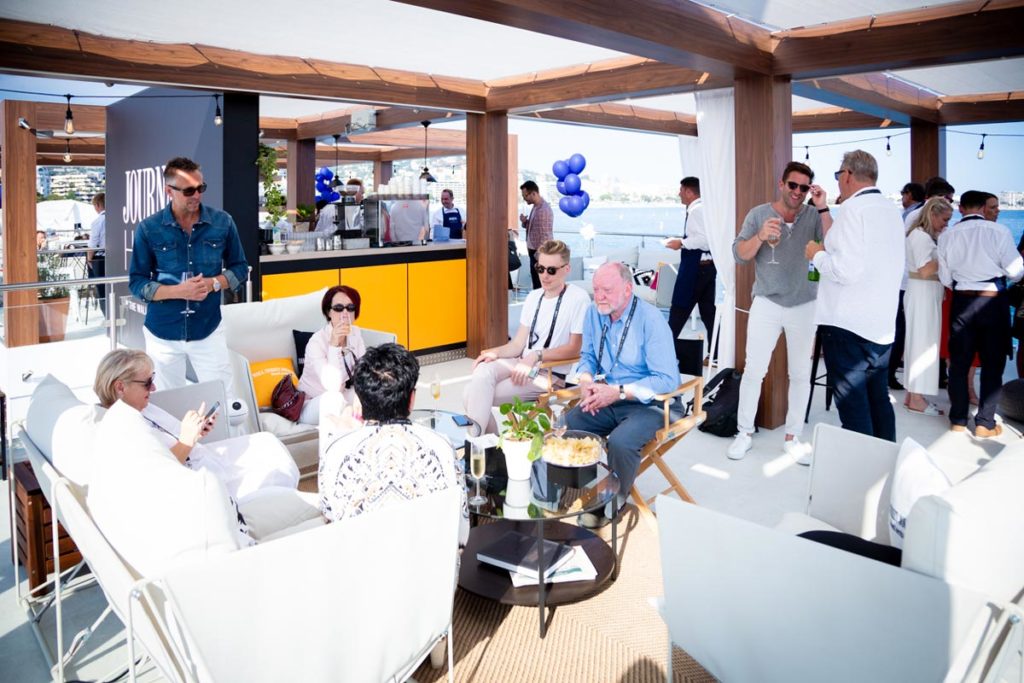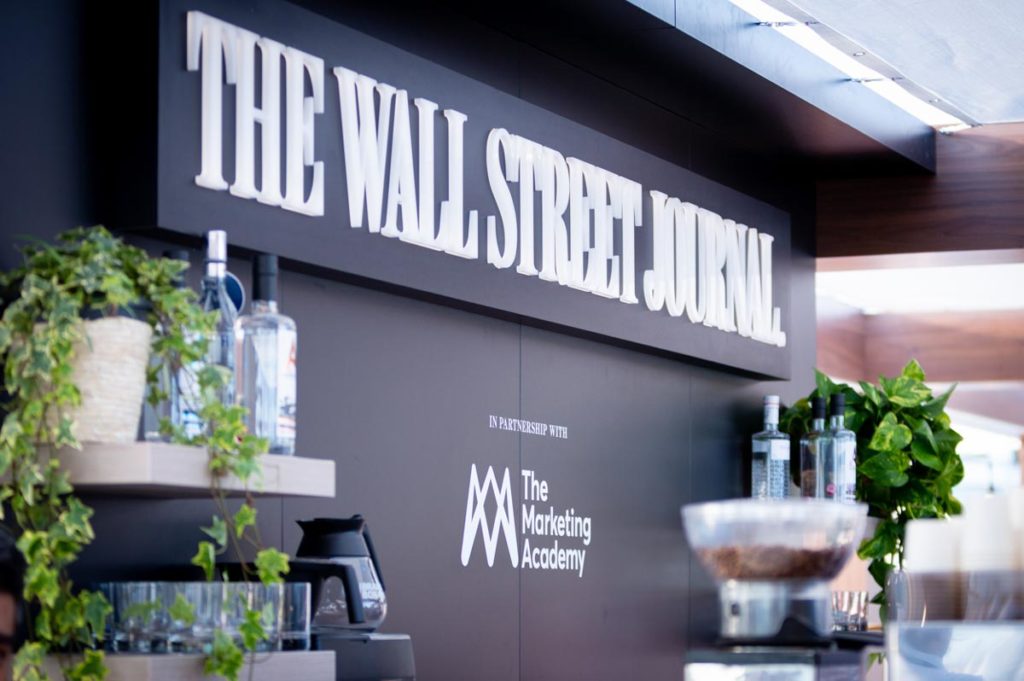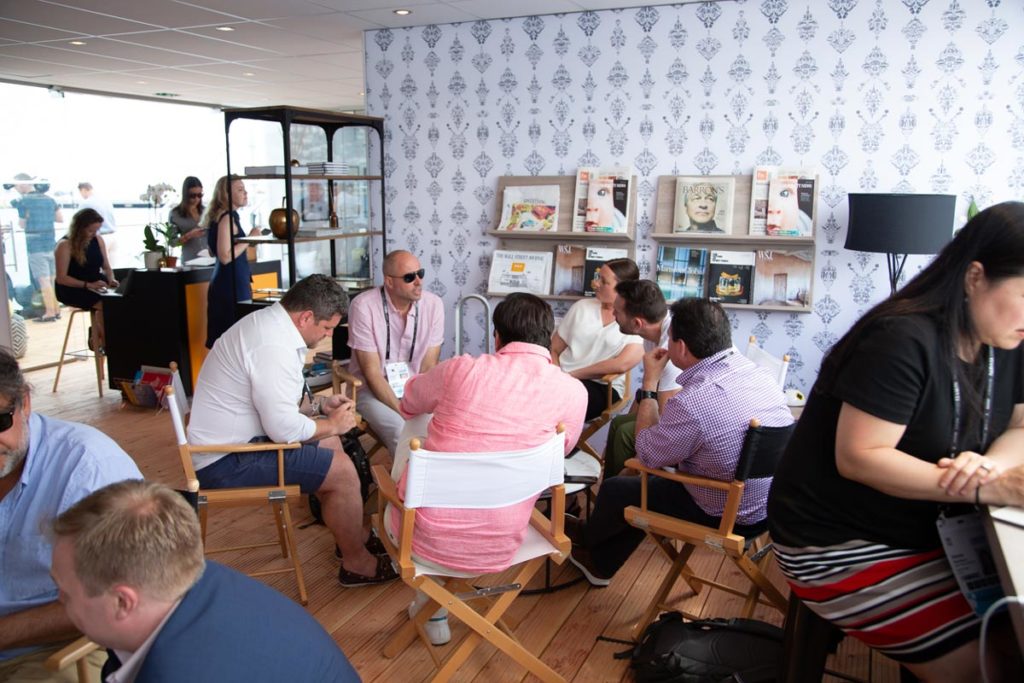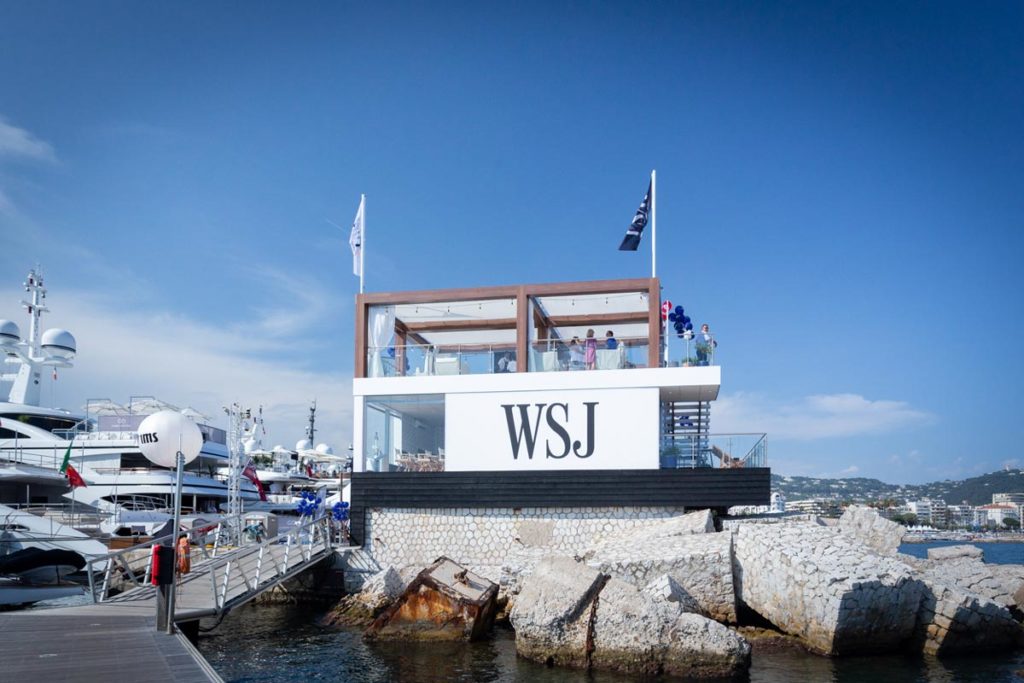 Services
Event Management
Spacial planning
Project management
Supplier management
Cannes port authority liaison
French council liaison
Project timeline
Onsite build schedule
Show calling
Event schedule management
Venue turnaround
Creative
Concept ideation
Creative consultation
3D modelling
Content creation – print and digital
Event branding
Delegate experience
Gamification
Brand journey
Activation design
Moving Image
Onsite production management
Drone piloting
Videography
Post production
Content and screen assets
Logistics
Venue AV
Power and wiring
Furniture sourcing
Floristry sourcing
Build crew sourcing and management
Entertainment sourcing
Talent management
Wifi and technology installation
Bar management
VIP management
Security management
Catering management
Venue hygiene
Read the latest on Journal House via Ad Week