How do you launch a modern news brand in New York?
Time travel and immersive theatre, of course.
Making a splash in New York City is notoriously challenging. The News Movement needed something totally unique that would grab the attention of potential partners, make headlines and set them apart from traditional news media. Inspired by immersive theatre, we created a wholly interactive event that transported guests through time, bringing The News Movement's values to life and launching the brand as a modern and innovative media partner.
Our Approach
For crucial context, the guest list for this event posed a blend of media and marketing movers and shakers and influential members of Gen Z; the kind of audience that are invited to launch events regularly, are often time-poor and of course, live in the city that never sleeps.
To highlight what makes TNM different we wanted to show the antithesis of their brand, which is how we landed on a 1950's New York newsroom; a stark contrast to their modern brand positioning.
Splitting the event in two halves, the experience opened with a loud, bustling and busy 1950's newsroom. Guests were cast as employees of The Manhattan Monitor and set tasks by a time-poor editor trying to meet his deadlines. We took every detail into consideration to create a truly immersive experience. From briefing the actors on guest names ahead of time, to sourcing costumes and hairstyles reflective of the era. Custom headlines were projected around the space, with newspaper clippings curated based on real stories of the 50's.
And, scene.
The doors opened to present day and the event transformed from monochrome to technicolour. Stepping into loft launch, the audience were reminded of TNM's proposition as a credible and fast-moving news source. We anchored The News Movement as a powerful partner by creating a live-action news briefing, inviting the co-founder on stage with two young journalists to demonstrate how a news story is identified, reported and broadcast, whilst simultaneously showcasing their journalist talent.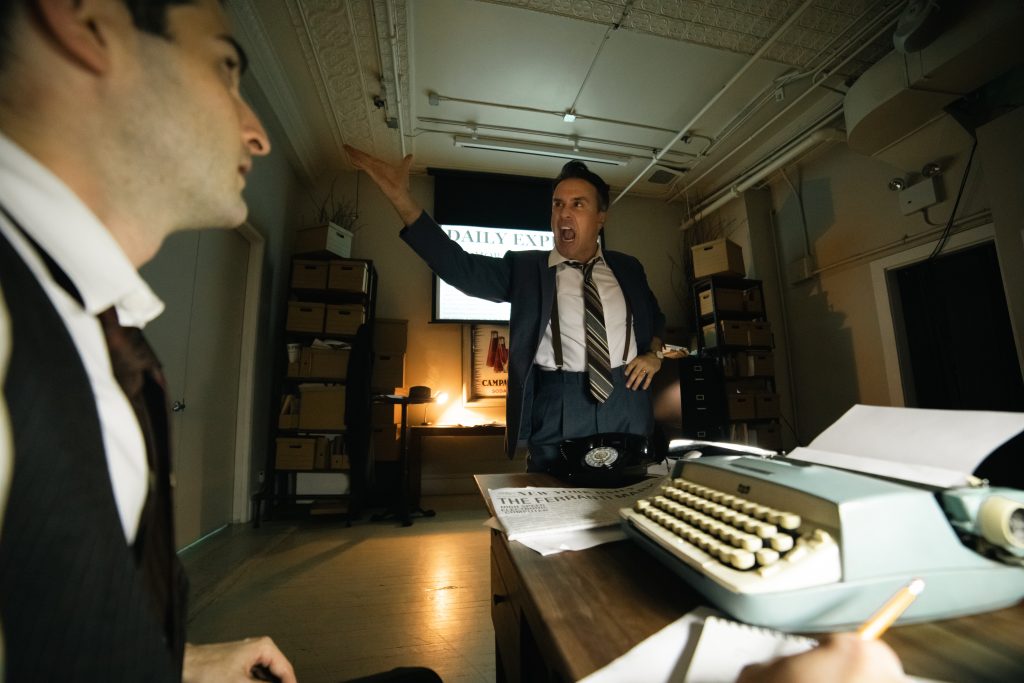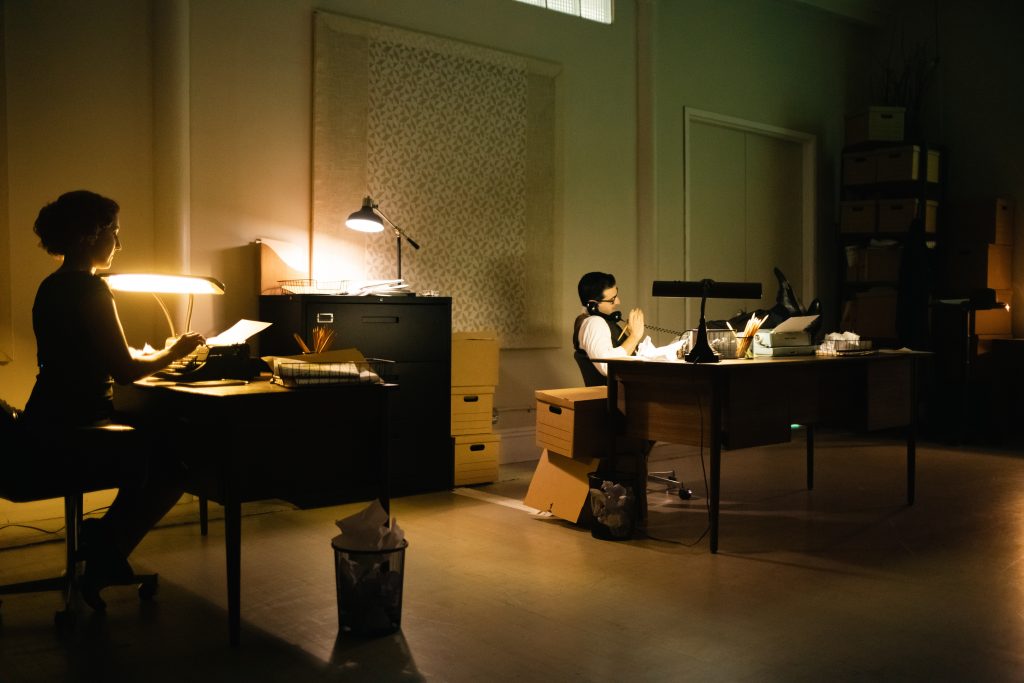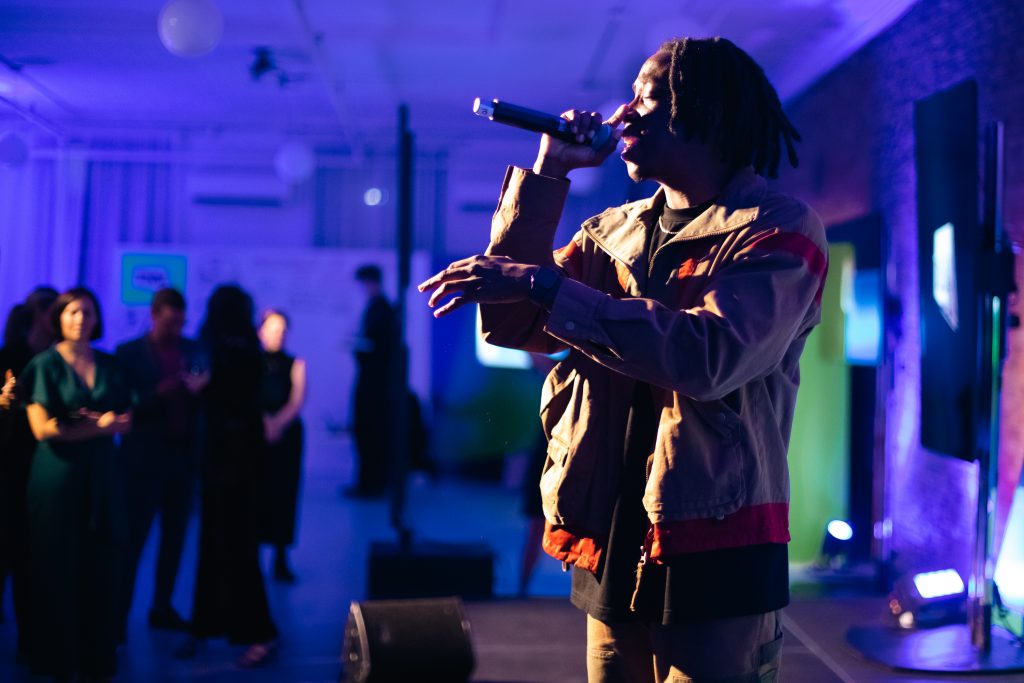 Impact
Our strategic understanding of audience motivation led our creative process and kept a compelling red thread woven throughout the experience. The News Movement were blown away by our ideas and partnership approach, with success reflected in the return on engagement seen at the launch.
There was a 91.5% adoption rate from registration to attendance with 200 acceptances and 183 attendees – unprecedented uptake considering the calibre of the guests.
"I had very high expectations, and this event surpassed all of those. I spent about an hour watching people's faces as they came in because the reactions were unbelievable, it bonded people who didn't work together or had never met as they came from the front door. It was one of the best things we could have done at an event."
President, The News Movement
October 2022