The CEO Council Virtual Summit is the largest annual gathering of Council members in each region, where senior Wall Street Journal editors, executive members, policymakers and influential global leaders come together to shape the next era of policy, industry and the global economy.
During a period of profound global change, the 2021 Council had a lot to discuss. The challenge? Delivering a packed agenda in a digestible format for our remote, time-poor C-suite audience.
Our approach
Our vision was content-first, amplifying the virtual summit through high-production and diverse content streams packaged in a sophisticated, news-style broadcast.
We streamlined the audience experience for efficiency. Remote senior guests could be selective about their individual event programmes, engaging with content most relevant to their interests and expertise through a selection of 10 simultaneous content streams.
Our bespoke event platform kept the experience synchronized, using a few short and simple user journeys to connect delegates to the content they wanted with minimal friction. The user interface focused on providing information only when it was contextually appropriate. This helped deliver a sense of restrained luxury; less is more.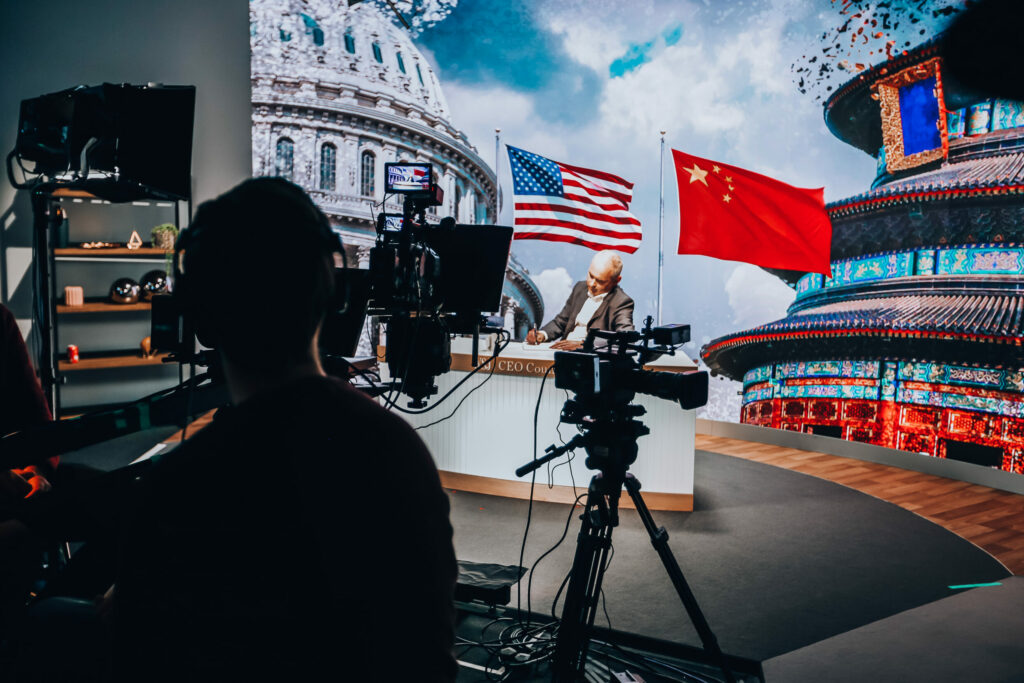 In Detail
The virtual summit was hosted by world-class WSJ journalists and accompanied by 23 in-person and remote guest speakers who offered further analysis into key topics. Over 10 hours, a mixture of fireside chats, panel discussions and keynote sessions kept the pace of the show dynamic.
For a truly global journey, we brought audiences between two studios in London and New York. Our multi-faceted set design meant we could be highly flexible depending on the theme, content logistics and ever-evolving programme. The New York studio was used for two sessions, each needing to look entirely different from the other. We designed a simple modular set-up that reflected the premium tone of the London studio, whilst being flexible enough to dismantle and rebuild within a short time frame.
To elevate the home viewing experience, subtle lighting changes and cine cameras refreshed the tone between sessions and lifted the visuals to a glossy, premium WSJ look and feel. The addition of a small camera crane took it up another level to a TV-quality production.
We've received an incredible amount of positive feedback, from the studio sets in London and New York, to the amazing moving imagery, to the beautifully designed website, to the TV broadcast-quality transitions. We couldn't have imagined a better partner to help bring this to life.

Director of Events EMEA, Dow Jones
We connected a 250-strong C-Suite audience how they wanted, when they wanted, and with what they wanted. Our refined approach to the guest experience, underpinned by a high-production, content-led virtual summit, reaffirmed The Wall Street Journal as a leading and trusted global news brand.
View Journal House: our award-winning brand experience on the shores of Cannes.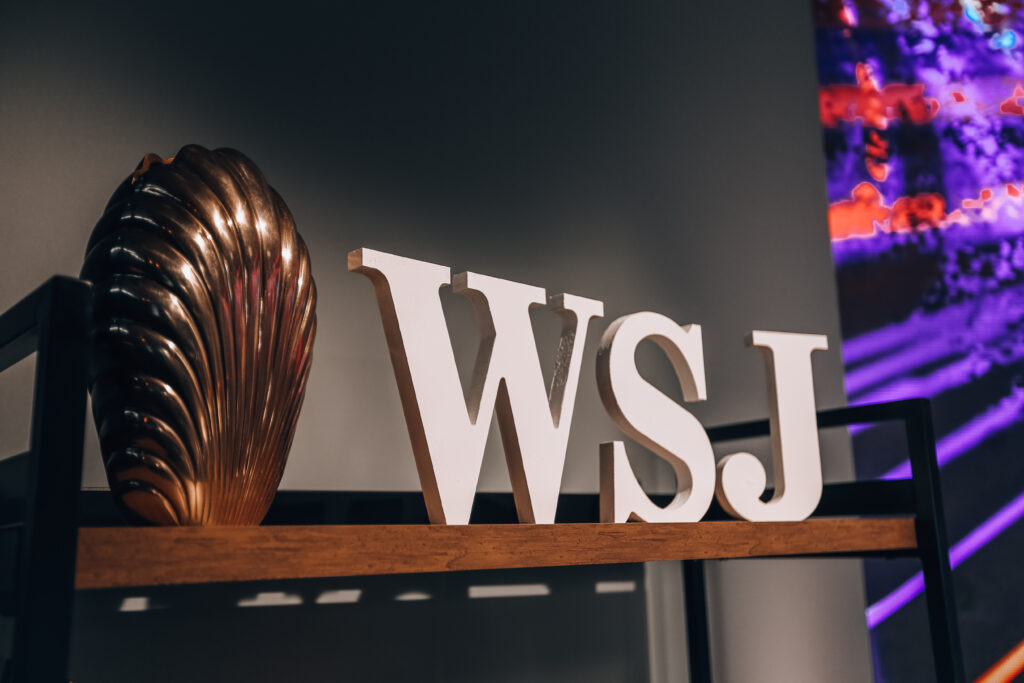 Feeling inspired? We'd love to hear from you!
Get in touch to understand how we can help design your next audience experience.