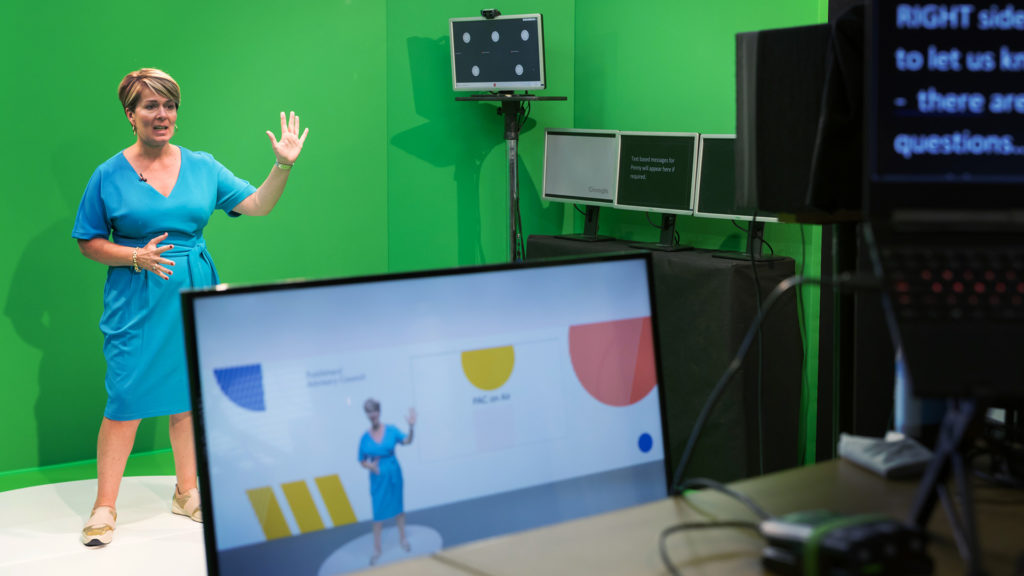 Google's Publishers Advisory Council (PAC) is the annual opportunity for C-suite leaders of top News Groups in EMEA to come together. Cheerful Twentyfirst was tasked with delivering a completely digital Google PAC: a 2-day virtual conference for 120+ attendees.
Our Approach
Our notoriously creative client trusted us to represent them in the digital world. Drawing inspiration from Google's unmistakable colour palette, we shaped a bespoke virtual conference identity and created authentic 'water cooler' networking online.
Our vision was to build a custom digital environment fit to host a forum for discussion and debate amongst leaders. Audience members needed to be able to participate and interact with content and peers. Tools to react, comment, and drive conversations were essential if we were to replicate the same sense of community as previous years.
We worked closely with our client to design a virtual conference that would meet all audience needs: networking opportunities, polls, and social integration features. Through custom design, we created a fully bespoke and branded interface: PAC's very own digital venue.
Our host welcomed delegates from a PAC-branded virtual set. Behind the scenes, we broadcast live from a green screen studio and keyed directly into audience feeds. Delegates could quickly recognise the custom branding from pre-event messaging, the positive brand recognition developing into a trusted relationship between audience and content.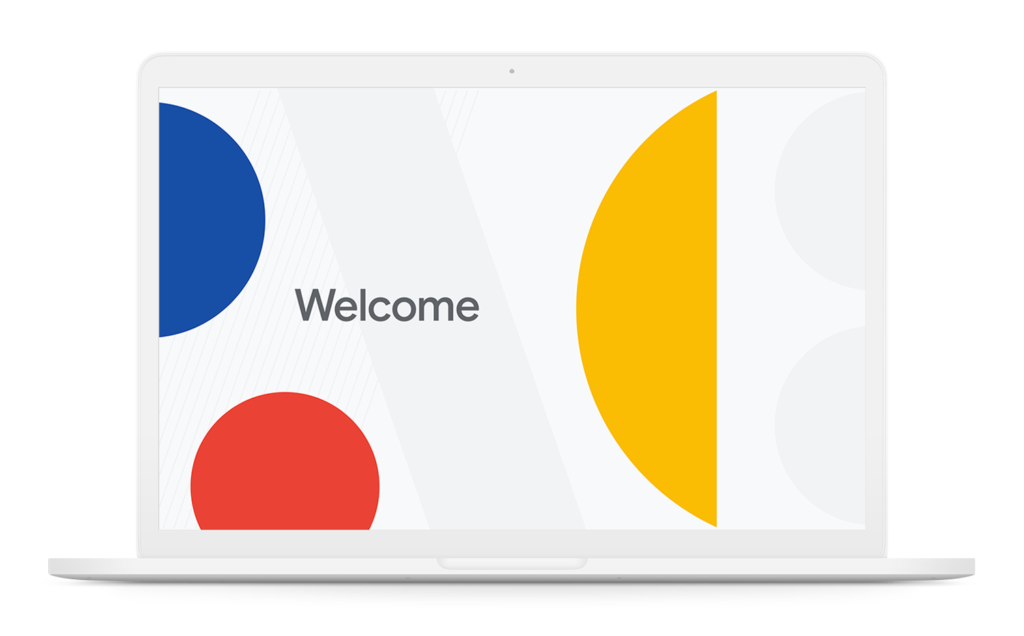 In detail
Across two days, we built credibility with the audience through multi-faceted learning touchpoints. Guests were given full control of their privacy settings, able to toggle on and off personal data as they felt comfortable.
Plenary sessions sparked audience-driven questions and discussion. Questions for speakers could be upvoted using the 'like' feature, the most popular of which were answered live. Delegates used private chat and the live social feed to engage in meaningful conversations with their like-minded peers. This gateway for expression sculpted an invaluable part of the digital conference.
This was our first time pivoting a senior executive level event to a fully digital format – there were a lot of unknowns for us. Cheerful Twentyfirst's client-first, flexible and efficient approach was the catalyst for an amazing event, executed in just under 8 weeks.

Product Marketing, Google
Over 60% of delegate survey respondents gave the event a 5-star rating when asked about their satisfaction with the virtual format of 'PAC on Air'.
The virtual format provided a robust foundation to accelerate key conversations among its 120+ participants. With an average watch time of 84 minutes, powerful speakers and engaging content kept the audience engrossed throughout.