What if you could experience the tension of a live awards without leaving your sofa?
The Chartered Institute of Building has produced the Construction Manager of the Year awards for over 40 years. Cheerful Twentyfirst has been part of the journey for over 30 of them. During the pandemic, they entrusted us with delivering their first ever virtual awards ceremony.
The challenge? Create an experience with the same level of excitement, emotion and Oscar's glamour as a live awards show.
Our Approach
Through the magic of video (56 videos in fact), we directed the tension of a live awards night into the living rooms of remote attendees.
We segued between the live finalists' feeds, taking inspiration from The Oscars and capturing natural reactions of joy or disappointment to build towards the pinnacle award: the career-changing Construction Manager of the Year winner.
Pre-recorded reactions and thank you speeches from all 60 of the finalists added to the excitement and engagement of the evening.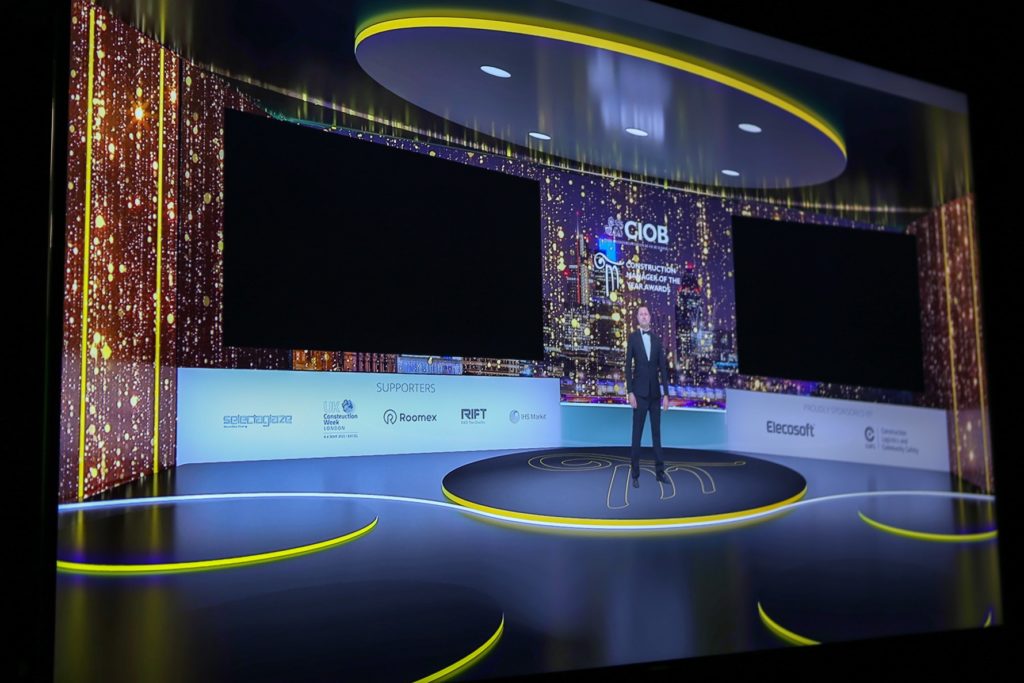 In detail
Where a live awards show might use three or four cameras, we used 64.
From a COVID-secure London studio, our event host George Clarke drove a fast-paced show. We used green screen technology to key in a dynamic virtual set, mixing in stunning visual graphics, an emotive and celebratory opening video, all peppered with VTs, sponsor messages and stings to keep the pace exciting.
Our moving image team worked to the wire to deliver an exceptional mix of pre-recorded material to cut with the live feeds. All finalists were briefed on pre-recorded content to send in, including a celebration and acceptance speech, to protect the element of surprise. Over two days, we meticulously tested bringing all finalists into the production system so that they were comfortable and familiar with the process, should they win on the night.
We pushed the boundaries by bringing all nine finalists on-screen simultaneously to watch their live reactions when the winner was announced. As our host paused and opened the final golden envelope, the energy in 'the room' was electric.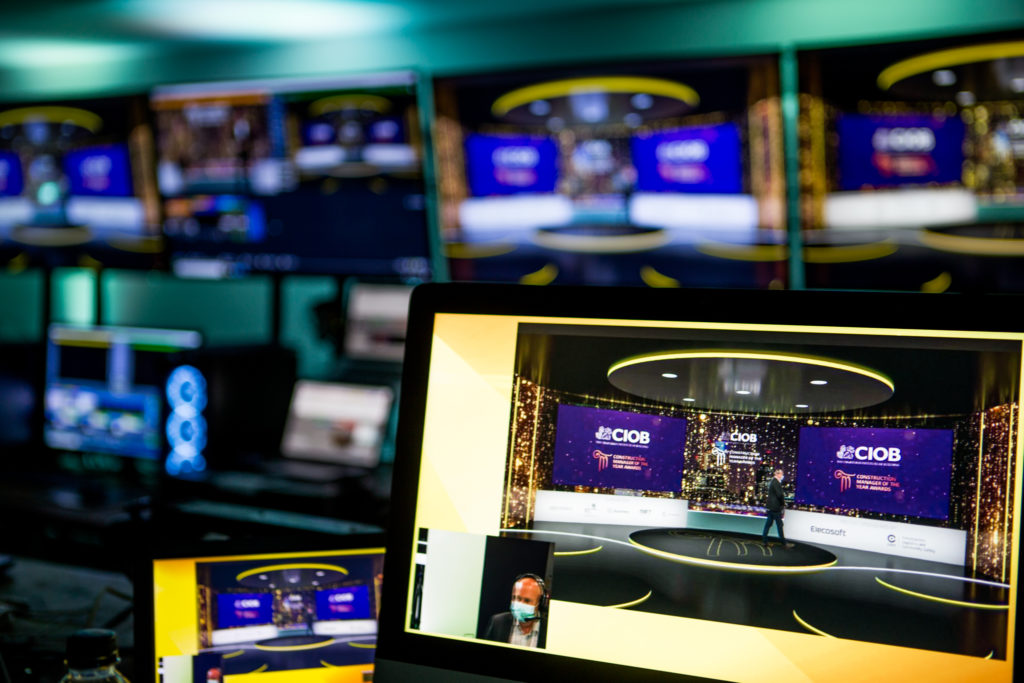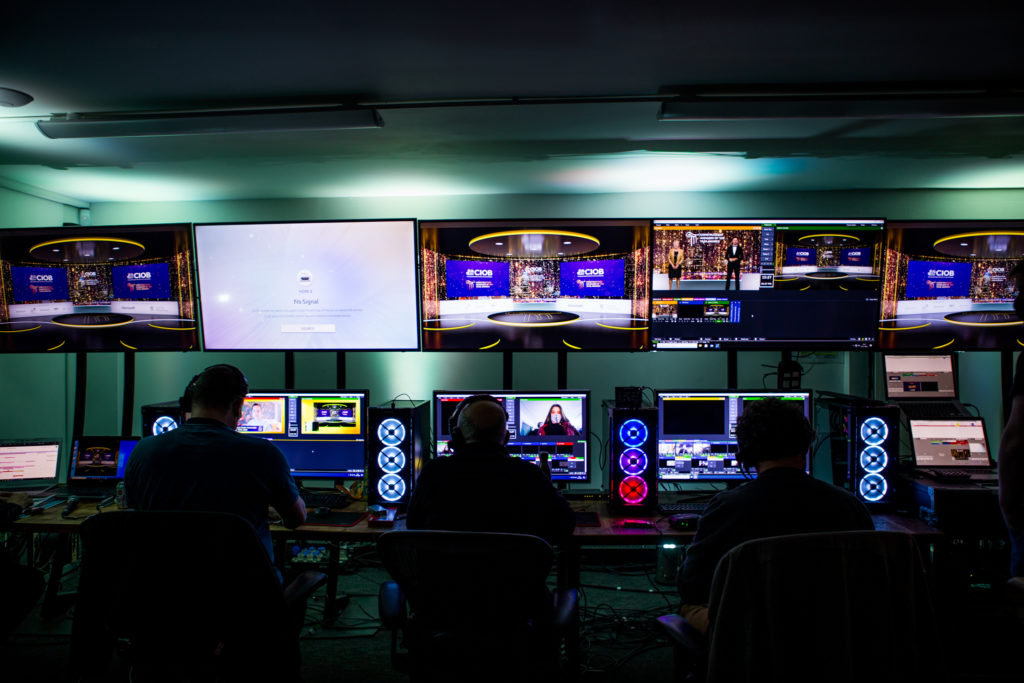 Impact
Through meticulous show running and exceptional content delivery, we produced something brand new for the construction sector. Amongst the nervous finalists, families and even some pets were able to join in the celebrations this year. Over 570 tuned in to watch the 2020 CMYA winner crowned with the highlights video gaining 2.1K views.
Cheerful Twentyfirst have been our trusted partner for years and that relationship enabled us to work together to bring to life a virtual version of our awards that was equally dazzling as the face to face event.

CIOB Director, Marketing and Digital
Take a detailed look at how we used green screen to key the show